this might have been posted already but I could not find it so here is my problem can someone please help????
I got homade incubator that is 26 in. deep 25 in. wide and 4ft tall it has three shelves and the eggs are kept on the top and middle shelf with a water heater thermostate on the middle shelf but that does not want to keep the acurate temp it comes on at 92F and then clicks off at 102 but then my bator drops air and wants to stay at 94-96F so I put in a supplement light bulb at the bottom on the oposite side of my red heating bulb I thought it might help keep the heat right and it worked keeping the temp at 98-99.5 but just recently it is not working once again it wants to hold at 95F and humidity is at 30% I got 2 fans to circulate the air one is at the bottom faceing up the other is at the top faceing up and eggs are in the middle and top shelves the pic on the middle self was small but you can click on it to enlarge.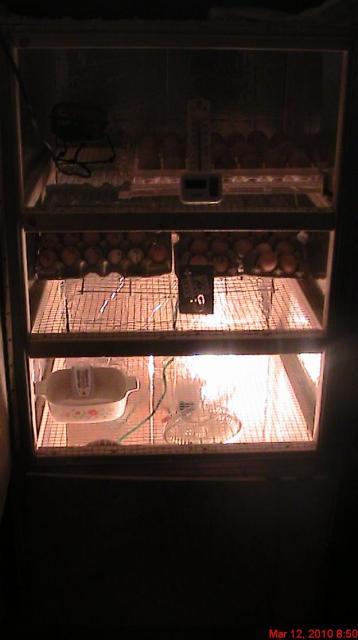 this is the top shelf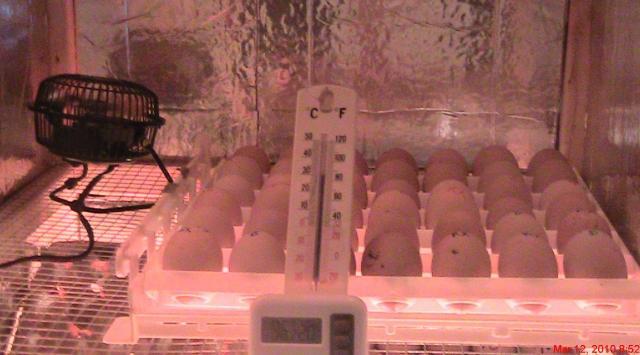 this is middle shelf this has the thermostate on it. the top shelf just has the fan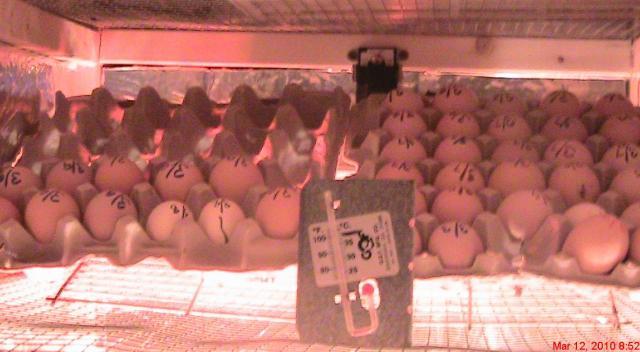 here is the bottom shelf it has a bowl of water and under the bottom shelf is the 2 light bulbs one stays on the other works with the thermostate there is also a fan on the bottom and another bowl of water.
and here is the close up the very bottom
Last edited: