My Black Copper Marans rooster doesn't look quite like I think he should... Looked very nice when younger, but as he's gotten older, he developed strange traits.. He seems kind of mismatched and has earned the nickname "Frank" (Frankenstein).
He seems to be a bit top heavy and sits down often. None of the others learned to roost yet except one that I seperated from the group and put with the other chickens... I thought it was because they don't seem very smart, but now I'm wondering if they just follow this guy. He has larger bone than the others I have from the hatch, He has feathered feet, but they are overly feathered- feathers on his middle toes.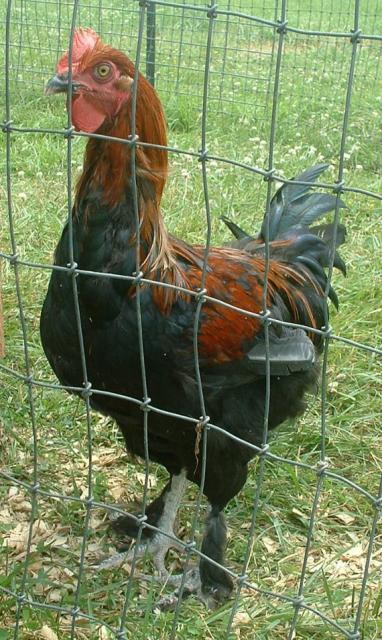 Here he is with some of the others from the same hatch: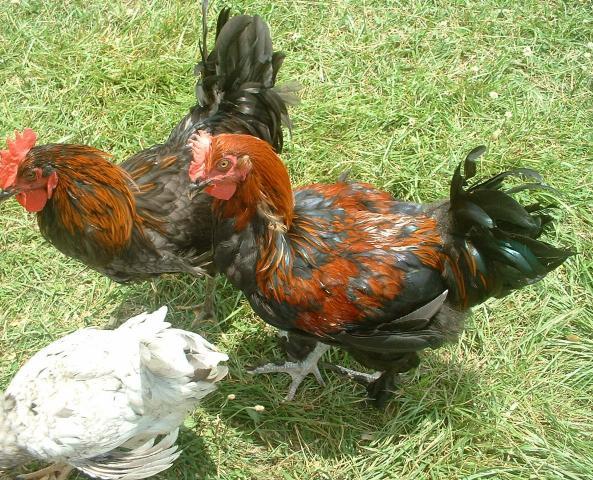 Are they supposed to have two of the fleshy hanging things (wattles/lobes?) on each side of their faces? (LOL, sorry, I don't know the name-the other roo has two on each side, Frank has one on each side).
He doesn't walk quite like the others.. seems to kind of lean forward as he stands and walks. It's hard to describe, but I'll try to show it in the pictures below: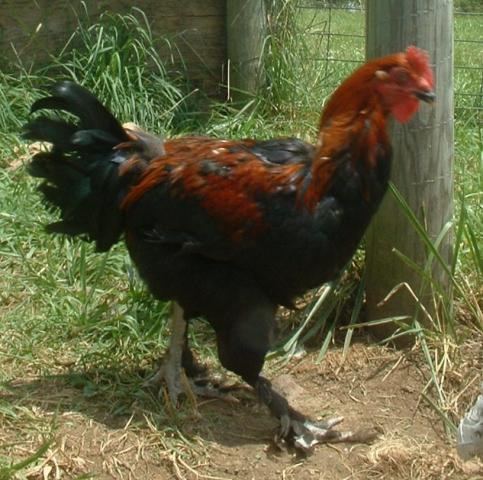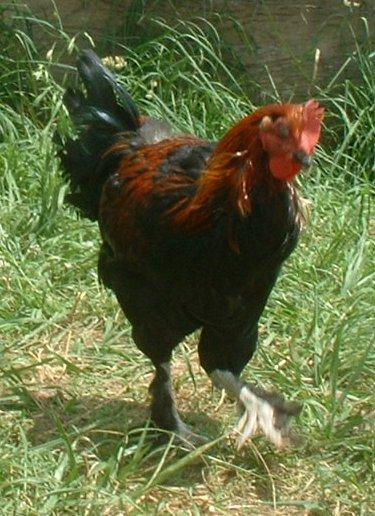 I don't intend to use any of the chickens from this hatch for breeding Marans... too many faults/flaws... I was just curious as to why Frank looks so odd!
Last edited: