First, I've very much enjoyed reading through this thread, and read a lot before picking out our first chickens to educate ourselves as best we could

I picked up six chicks, all supposedly sexed and vaccinated, but I am suspicious of the one chick. I don't know exactly how old they are, but old enough to tell I'd think. One of the Rhode islands I'm sure is a pullet. The other one, I'm thinking might be a Roo, but can't tell.
Chick 1: Mama Mia, Pullet?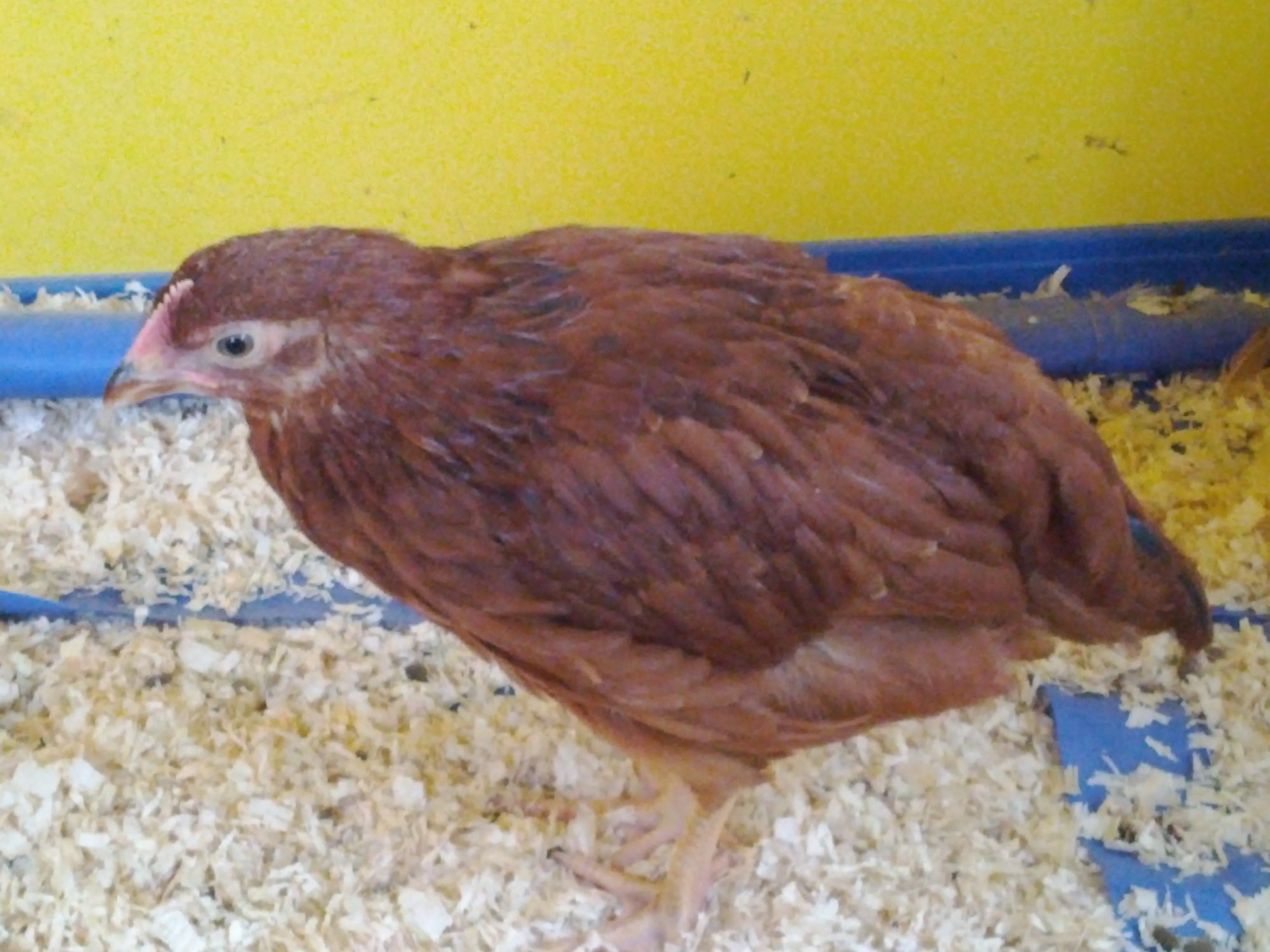 Chick 2: Julianna or Julius?