Senora Pollo Loco
13 Years
Sep 4, 2009
7,135
706
451
I had posted her as a little chick, she was buff fluff at hatch.
Then I waited and posted her when she was 3-weeks old, and she had brownish feathers with very light spangling of a dusty color.
Now, she is 13-weeks. Can anyone tell me what she is? Is she a game, and if so, any idea what color she would fit into?
I think she has a rosecomb, but it isn't really doing much developing at all, but it does have a little pointy thingy at the top of it like my Hamburgs do.
Oh, and she has a little bit of rusty brown around her head, very little, and a light dusty color wash over her breast, and pinkish white legs with a slate wash down the front only.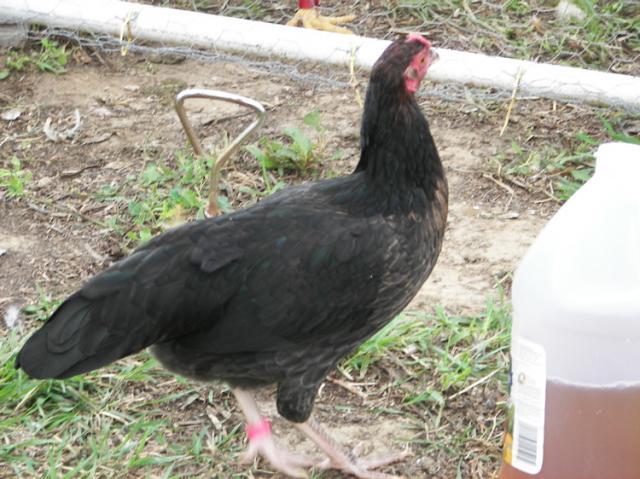 Last edited: