HI, I am new to having chickens and we just built what we feel is a great 2 story coop! The 4 chickens love it so far, but they will not go all the way to the top box and thats where we put 2 nesting boxes! They are still to young to lay, and we put traction bars on the ramps, and they walk down just fine when I stick them in there so I dont see what the problem is???? Is there a flaw that anyone can see that would keep them from laying in the top boxes?? They are high, and dark and nice and cozy!!(with a fake eggs in them lol) I think I did everything else right except we do need to add more ventilation in the top and bottom, and get a hanging waterer! The 2 barred rocks perch, and the RIR, & buff orpington do not?? Do they all need to perch at night? Thanks for your help in advance!!! I LOVE this site!!

There are traction bars on the top ramp, they just arent on yet in this pic!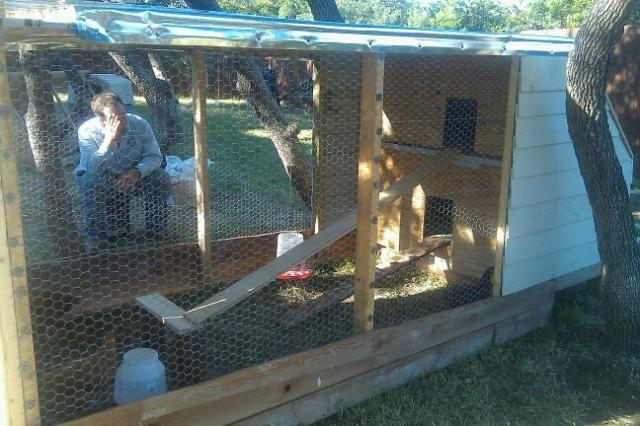 This is a pic of the 2 floors b 4 we bolted down the perchs and closed it all in, but in the top is the nesting boxes!