Hi
So three weeks went by fast and here is my new batch .. out of 56 eggs .. 47 hatched and here are the pics ..
Just right when I got them out of the incubator..
and here is another ..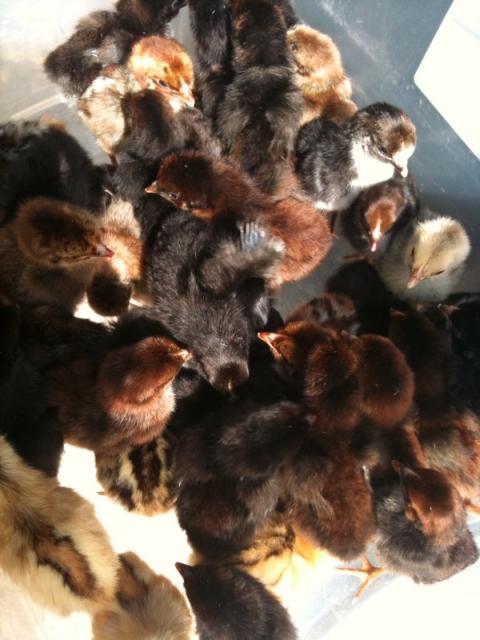 I did not actually put them in a brooder this time since the weather is actually hotter outside even at nights. So I think they will be better getting used to the heat from the beginning.
I noticed that chicks from this batch are smaller than usual .. It might due to the heat and smaller egg size ??
notice the difference in size
..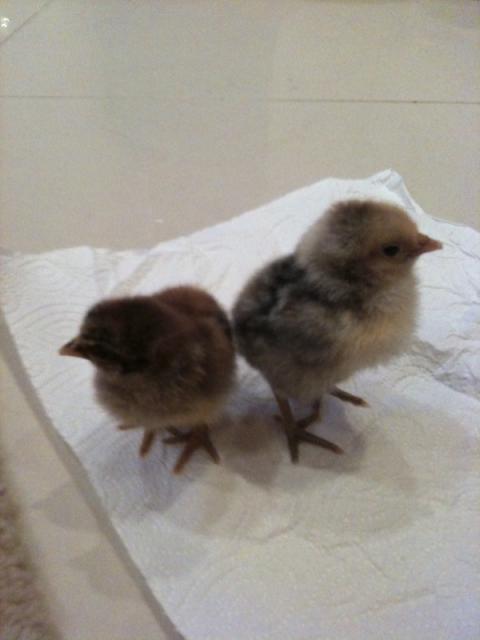 i know the quality is bad .. these were taken using my iPhone
I'll get better ones soon.
Do you guys have any idea what breeds are these?
I get the eggs from a local farm
Last edited: