Hi ya'll! We just ordered our first chicks, 25 SR Buff Orps, from Estes Hatchery! They'll be here sometime after the March 14 hatch, CAN'T WAIT!!!

I've been lurking on this site and reading about chickens since last Spring, and got the fever last week when
TSC
said their fuzz butts were coming in. This year, we decided to dive right on in.
In the meantime, I'm a smidge concerned about the size of the brooders we made and how big they'll get before their first 4-5 weeks is up. I originally planned to order just 15 pullets and cockerel, but found it cheaper to order a SR of 25. The Spring Fever made me do it! Least, that's what I'm telling my hubby when he wakes up in the morning!
I found a website with instructions on how to make a brooder (
http://www.poultryhelp.com/brooders.html
) that seemed reasonable at the time. My dd and I used 105 quart tubs, instead of the 90 quart tubs, cause they were a little taller. The dimensions are 1' 1" high, 2' 2" long, and 1' 3" wide. We're going to use paper towels the first couple of weeks, and then switch to pine shavings. Here are the pics of the finished products: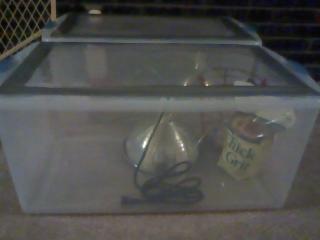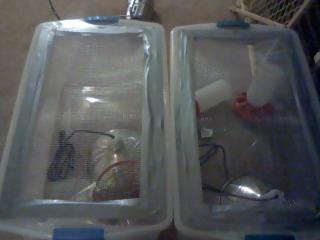 So here's my concern. Are these going to be big enough for 25 chicks for the first 4-5 weeks of their life? (I'm guessing, NOT.) Are they going to run out of floor space or head room first, and about when? If I need to build something else before we can put them in the coop, how big should it be?
We're in lower Alabama, and have had (and will have) weather in the 70s and 80s, with lows at night in the 40s and 50s, with some nights warmer, through the end of April. We're currently converting a 10' x 80' overhang off the back of an outbuilding into the coop.
Warm regards!
~Shoshana
Last edited: