I was curious about male vs. female traits. This is all still so new to me, so I have no idea if this is an obvious tell or not...but I have a 3 week old EE chick that has been displaying an upright tail. She is the only one that does this. see photo:
Is this a common male trait? Her sister (in back) doesn't do it: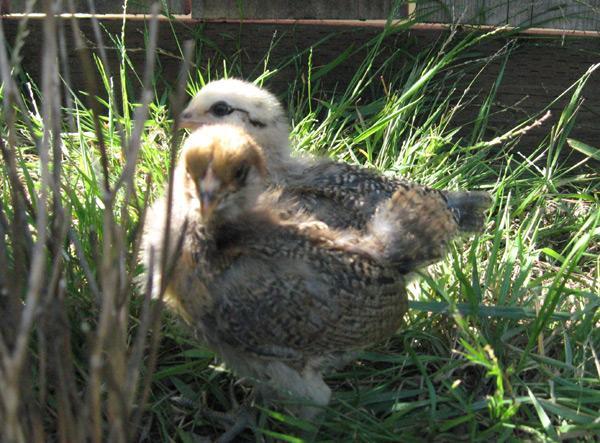 Please tell me I'm just being paranoid and all chickens do this regardless of gender.