We finally got our first egg!!!!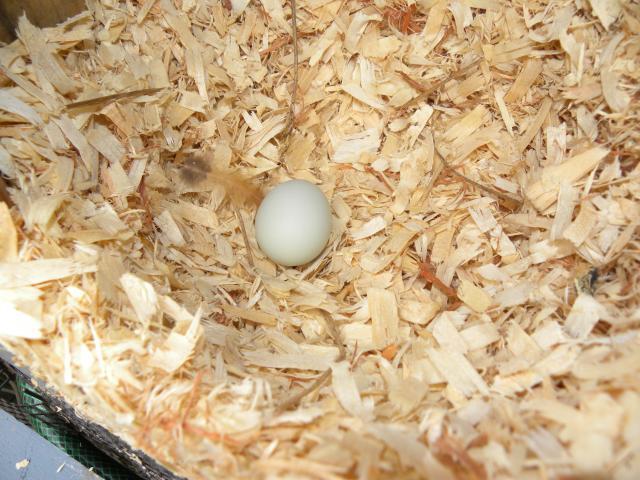 For some reason she decided to just drop it in the corner of the coop. She made a "nest" and dropped the egg. I have two nest boxes on the other side of the coop. They are lower than the roost (as recommended).
Might be the light? Its a 40w bulb that is only on for 4 hours once they go in the coop for the night. I check on them before the light goes out and they are all lined up on the roost in the coop.
How do I go about getting them to lay in the nest boxes, or should I just let them lay wherever they like?
Very exciting to get our first, little blue egg!
Here is a shot of the inside of coop showing the roost. The nest boxes are located on the side where the pic was taken. The first egg was found under the roost on the right side.