Continuum Shift Anomaly
11 Years
Jan 14, 2009
15,495
3
309
WARNING: IN HERE BE SPOILERS, ME HEARTIES.
Of course, since any and all of you know squat what I'm talkin' about, I think I can spoil it for you.
Welcome to a short little Let's Play. In this one, I narrate various actions in the final boss + ending of one of my personal favorite Megaman games with sarcasm and joy.

What fun!
For a little background: Megaman X: Command Mission is the second to last (For now....) game in the X series. Unlike all of the other X games, this is a RPG, which is a Role Playing Game. Turn Based combat ahoy! A few of you know about X-sama from my posts, and Zero-sama as well, so you know who the main characters are. Yay! Anyway, basic plot is that X-sama was transported to Giga City to stop the Rebellion from, you guessed it, taking over the world.
To do so, they want to get the Supra Force Metal, which is a piece of Force Metal amplified up to 11. Force Metal is a piece of equipment that helps power up robots, but at the cost of having a higher chance of messing with them or, at the worst, making them go Maverick. Going Maverick basically means that your mind is now
BURN MAIM KILL
. It's not pretty.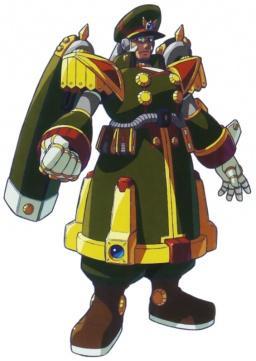 This is Bossman, Redips. Get it? It's Spider, spelled
BACKWARDS!!

Anyway, Sir Bossman is X-sama's commander. He's the one who called you to Giga City to stop the Rebellion and free the oppressed people. As it turns out, he only wanted you to defeat the Rebellion so he could steal the Supra Force Metal from Epsilon, the leader of the Rebellion. With the Rebellion, who also wanted to take over the world, gone, he now can take it over. *smacks M.Bison away* Also, he kills the mayor of Giga City and calls you fools.
Rediiiiiiiiiips! *shakes fist* It won't be just as planned when I'm through with you, you cunning little-
Anyway! Tomorrow, same Bat Time, same Bat Channel, watch as I kill a person! Whee, what fun! Any questions?
P.S. Yes, it is necessary to call X X-sama. The honorific -sama denotes much respect, which I, in my fangirlish glee, have.
Last edited: