So I went out around 8pm to place the new feeder I'd made in the chicken run. When I opened the door I was greeted by every single chicken perching on the FENCE GAH! The fence is important as the only door to the chicken coop/run is in the dog run. I don't want the chickens hanging out by that door for safety reasons. Here is a pic:
As you can see the post is only so high. I'm not going to be able to put much more chicken wire up on the right. The gate is the real problem as my husband and I are really not handy. Anything more than cut and nail and we are going to have issues. I'm really at a loss as to how to fix this. I did make them perches as seen here: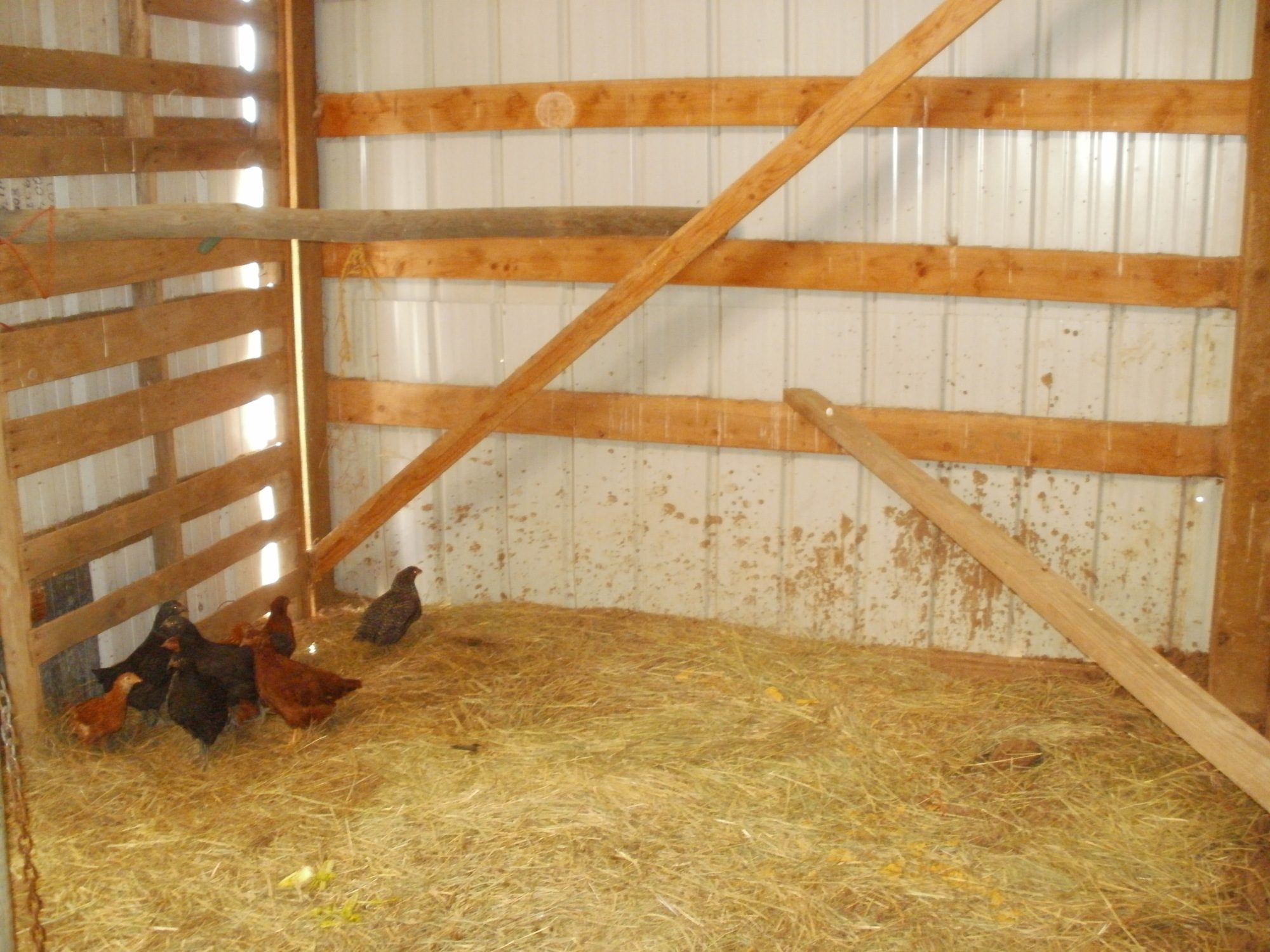 I took every chicken from the fence and put them up on the perch. One chicken a RIR hen was on the ground when I came in and seemed unable to get up to the fence and once I moved the other chickens stood underneath them chirping plaintively. I finally caught her and put her up with the others on the highest perch.
Do I just need to keep going in and putting them up on the perch?? Also, I put some on the lower perch and some on the higher. All the ones on the lower perch hopped off and stood under the higher perch until I picked them up and put them on the higher perch with the other birds. The higher perch is not going to be able to fit all the chickens when they are full grown. Should I raise the lower perch to be the same level?? The higher perch is about 5 feet off the ground.
Sorry for length.