I've never raised chicks before but researched and decided on using a MHP instead of a heat lamp for various reasons. They are in our garage, and it's been pretty cloudy and cool here since we got them.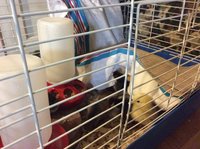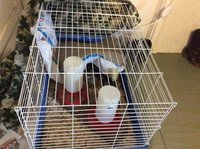 I have the heating pad on high, but I'm wondering if they are too cold? About 1/3 of them now have pasty butt, and I thought that was from being too hot but read it can be cold also.
They come out to eat and drink, but definitely enjoy the MHP. When I peek under it, they are huddled to one side in the corner, esp. at night sleeping. I worried half of them would suffocate at the bottom of the huddle/pile but they were all fine this morning.
Should they be more spread out underneath it, or is the huddling normal and not a sign of being too cold?
Should I add a heat lamp also? Seems to defeat the purpose but I don't want to keep dealing with pasty butt if that's the cause. Also seems stressful to wash under a sink/stress=more pasty butt, vicious cycle?
Thanks!