So I'm fairly new to chickens. I've had 8 for a year, and thought hey, why not have babies and grow my flock from my own chickens, because why not right? I was also curious if my seabright rooster was fertile or not.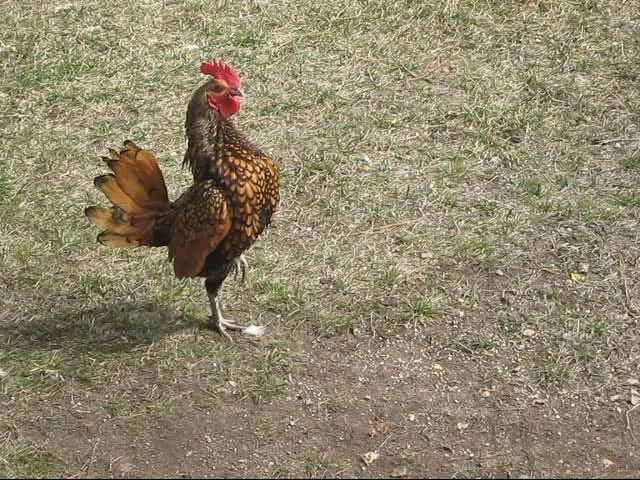 Well it turns out he is fertile. two of my chickens hatched out 8 chicks a month ago. One was a great mother, the other one only liked two of her babies. So we got through that episode okay, by bringing in a foster mother, thats why I had two mothers taking care of them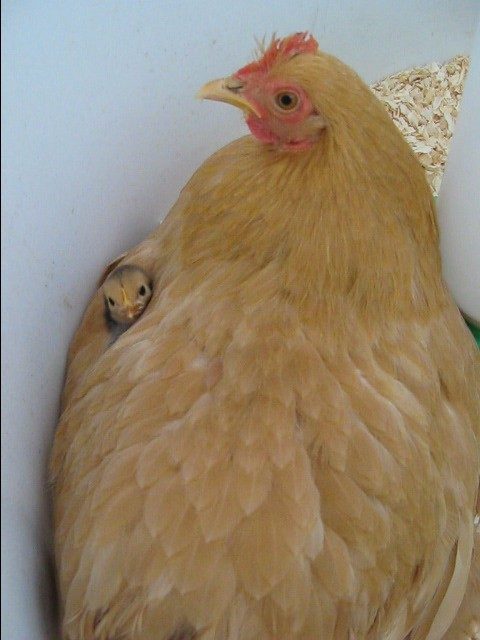 After the chicks started to get their feathers I put them into their coop with a heat lamp, but with some time to run around a bit. I didn't think it could hurt them. The moms started fighting so I removed the moms finally, and let the chicks deal with their own pecking order.
As of 5 days ago, one of my chicks who is apparently a rooster, started walking funny. The next day, his back and front feet went in opposite directions of themselves, and he couldn't walk. I immediately took him inside in a cat carrier. We put him to sleep, yesterday and he was having a hard time breathing. I looked it up did some reasearch and FINALLY found out on youtube, it looked exactly like Mereks disease.
So here is my question. My first 8 chickens are 1 year old or so, and they were all vaccinated as chicks, I got them from a feed store. Will they be affected? I've read some sites say 80% of your flock will die no matter if they were vaccinated or not. Another site says only 5% will die if they were vaccinated. Will my older flock be affected? They are in separate coops than the chicks, but I know its highly spreadable.
Another question is, none of my other chicks have any symptoms at all of this. I just thought the moms would give them some immunity because they were vaccinated? Guess I was wrong!
How long till it spreads and kills all of my month old babies? Everywhere says it will be swiftly spread.. and its been 5 days.. and I'm seeing no other signs.
And I'm planning on ordering vaccinations from here on out for it! Mereks is horrible! I wish I would have known that before I decided to hatch them.

Now I feel its just a waiting game to see how my small flock does.
But can I vaccinate my month old chicks now? and will it do any good? My vet doesn't deal with chickens, and most vets don't. After calling around I will have to order the vaccine online because no feed stores sell it here, and hello we are in Montana.. thats ridiculous!
Thank you ahead of time for any comments. Any help or knowledge would be greatly appreciated. And anyone have any other diseases I should also know about? My adults have always been gorgeous and healthy..*sigh*...
-
( I have 8 bantams 1 year olds, and 8 bantam seabright/silkie mix chicks)
---Thanks ---- a frusturated pet chicken owner--- Cassie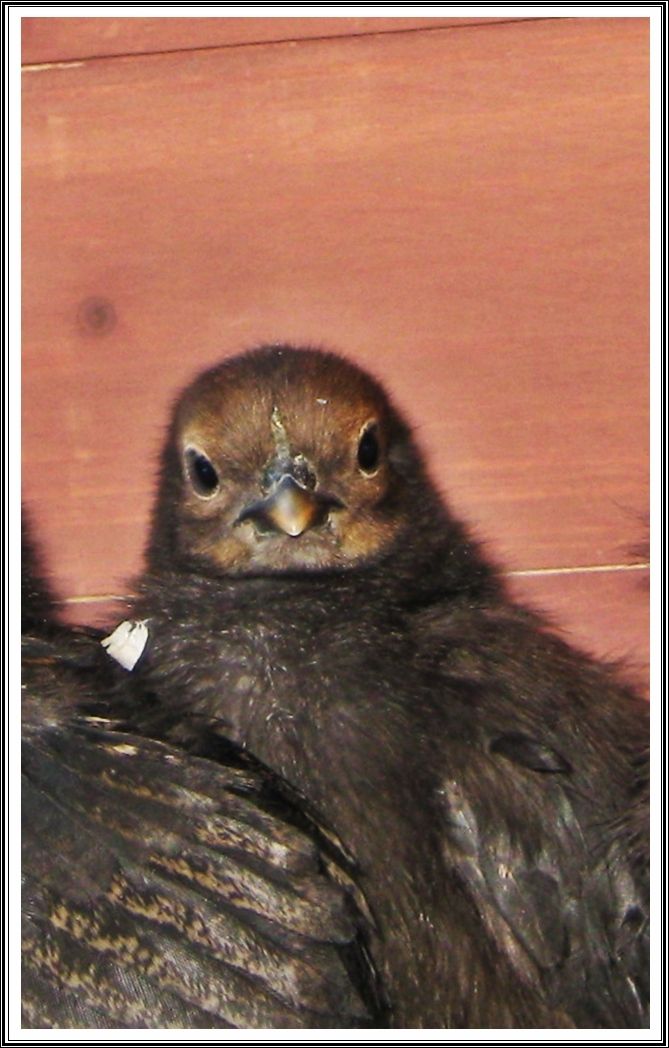 Last edited: