2 of my chooks have been sneezing and had runny poo.
They have been on antibiotics for 7 days and have shown some improvement...
Vet says they can have up to 10 days. Says it is chronic, infectious sinusitis



And if they are not a lot better by then, I'll have to cull them because they will carry on re-infecting the rest of the flock!!!!!



But Abby is my lovely little golden laced wyandotte bantie. She is the one who comes running whe she hears me open the kitchen door. She is the one who will clamber onto my lap if I have goodies. She is the one who will try new things....She is my all time favourite!!!!



Abby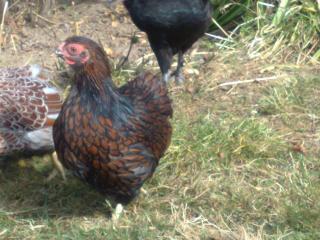 I love Marjorie Marans too - She is the scaredy one who runs away when I come outside, but even she will eat out of my hand every day




Marjerie Marans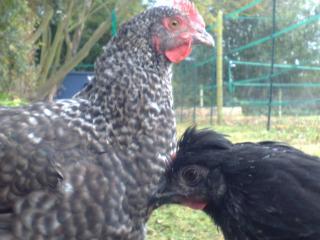 Am Really BUMMED!!!!!