So far Rosie (RIR) is the only confirmed layer amongst my 3 laying age pullets. I say this because I keep finding the remains of nude eggs in the coop a few times a week, sometimes at the same time I'm collecting one of Rosie's. The shell-less egg never in the right spot - it looks like whoever is laying it is doing so while perched on a roost right over the droppings pit. Rosie always lays in the egg box.
I've smelled skunk in my yard twice in the last few weeks, so that would explain the fear disruption theory of nude eggs. But why it's always off the perch over the droppings pit, I do not understand.
On top of this, Rosie's egg laying is pretty irregular - on for 3 days, off for two days, etc.,. Additionally, she laid a total mutant egg yesterday - it looked like something out of the "X-Files".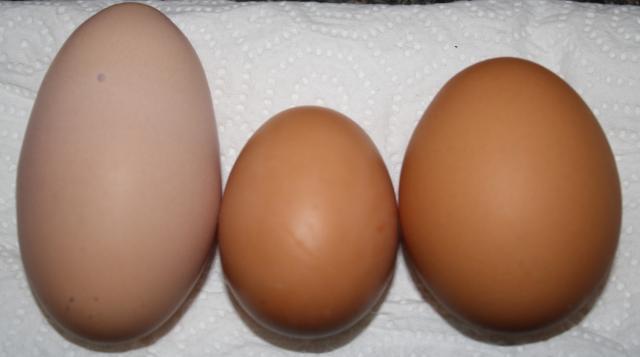 To the far right is a store-bought organic egg, the center is one of Rosie's normal sized eggs, to the far left is the one she laid yesterday - ~3.75 inches long. My husband remarked that the mutant egg "looks obscene".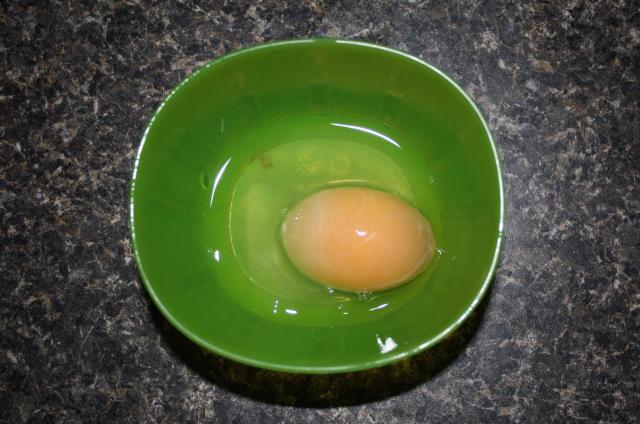 This what it looked like when I cracked it open.
Suggestions?