Ok, so I am a total novice and this is my first flock of chickens. No one has laid an egg yet and no one has crowed... hmmmm. $ of them have bumps where spurs should be but no one has any spurs. I have not seen any sexual behavior. I am getting very impatient waiting to figure out who is really a hen! How long does it take to see some definitive signs, like crowing or spur development? I fear that my australorp is male because or the two longer feathers starting to grow from the tail. Then I got worried about the rest of them as well. I thought for sure they were all girls since they have all been so quiet for so long. I did the best I could to get pictures... darn chickens would not hold still!
1 rhode island red, 1 buff orpington, 1 red tone easter egger with no puff: all hatched on March 1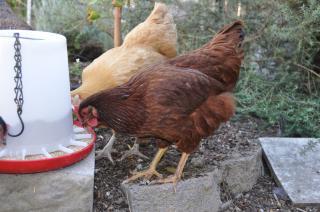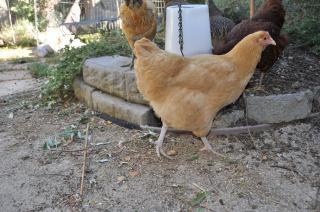 1 black australorp: hatched on March 15th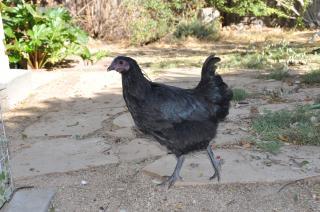 1 coocoo morans, 1red tone easter egger with puffy cheeks, and 1 buff toned easter egger with puffy cheeks: all hatched on March 29th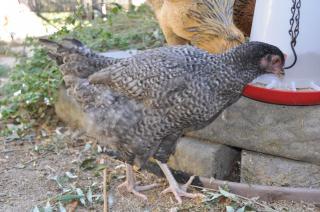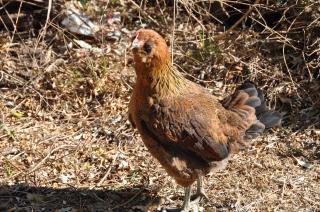 Any comments would be helpful! Thanks!!!