I found one of these 3lb cat feeders at Goodwill for $2.
Add a scrap of 1/2" hardware cloth with some of the wires cut out and a couple spacers of 1x2 wood.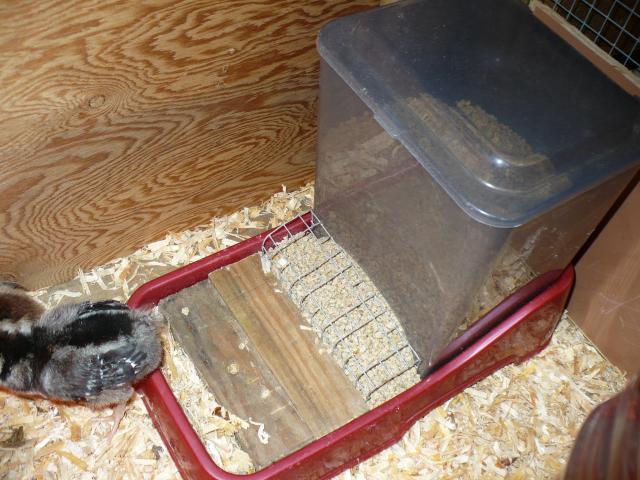 Voila, $2 feeder that holds 3lb of feed that won't get kicked all over the joint.
Bonus brooder video of the feeder in action:
And a group photo of the kids. The little hams like to strike a pose.