I picked up my 15 chicks this morning at 830 from the post office. I ordered 12 brown egglayers and 2 rir (1hen 1rooster) and then they gave me 1 extra. I got them from Meyer hatchery!! They all seem to be doing well. Theyre all eating and drinking. I just can't figure out what the are. And I don't know how to load pics.

4 are black with yellow butts and chest, 9 are yellow/tan and 2 are brown I think those are my rir. There all chirpy and some sleep. If they all bunch up does that mean there to cold or do they just do that? Hopefully i figured the pics out!!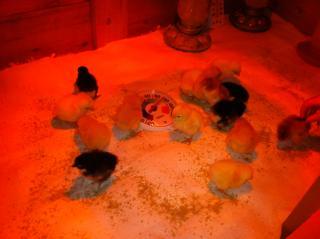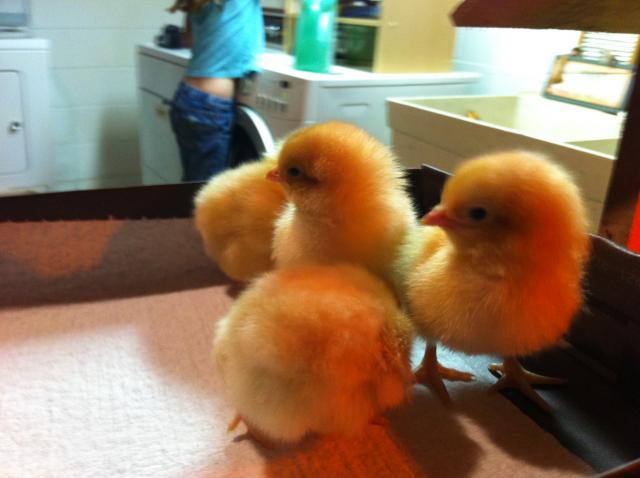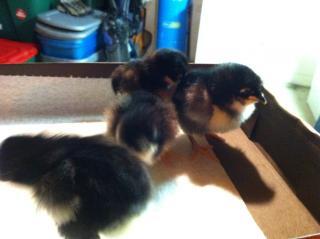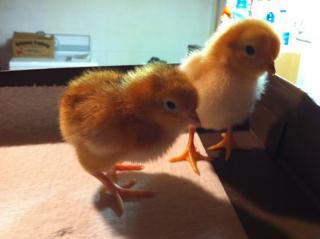 thinking these are my RIR?? One rooster!?
My Brooder!!
Last edited: