I took ownership of a 6 foot X 12 foot pallet that some machinery came on, this is the base of my coop.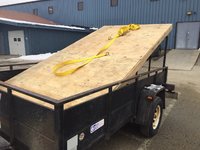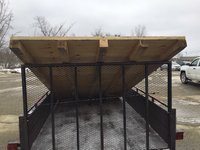 Unfortunately, we didn't receive the machinery at work until last week. We already have more than a foot of snow on the ground. I will not be able to get it in place until spring hit pretty hard...maybe April or so.
But I am going to prepare things, get material and so on.
As the 4x4's are not pressure treated I will paint them and put some runners of PT 2 X 6 between them and concrete blocks to get it off the ground.
The floor is a double layer of 3/4 inch plywood. I don't want this to rot out, so I was thinking of painting the floor with the rubberized roof materiel, then put a layer of linoleum on top of that.
Also, since we get down to 20 or 30 below zero sometimes, would double pane windows be a good idea?
Thanks for any information and I will try to provide picks as things come together.