I decided to take the plunge and try dairy goats instead of begging for a cow from DH.

I did the research and met with a woman that raises dairy goats. I have found that dairy goats are pretty scarce around here. Well, I ended up buying 2 nubians from my new friend. She was selling her nubians and keeping just La Manchas. I brought home a 4 yo doe that I milked while I was visiting and a 6 wk old doe that is a bottle baby. Milking didn't go well this am, but DH got right in and built a stand for me.

Apple hopped up and let me milk a little then wouldn't let me finish. I'll try again tonight. The nice thing is, both are VERY tame. They are eating well and seem to be comfortable. We'll just have to get into a routine.
Apple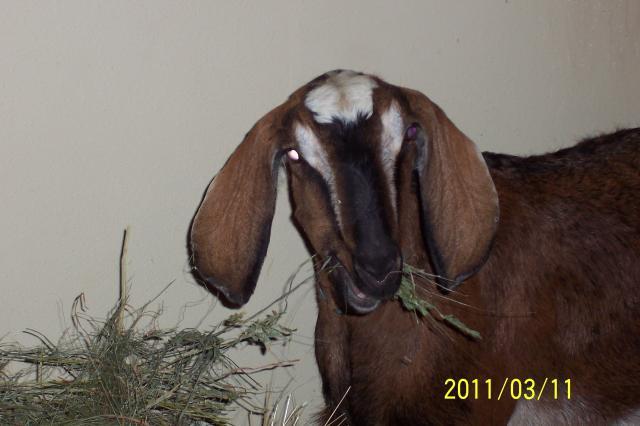 Frosty