And I thought baby chicks were cute!!! I've been hooked and baited and sooooo in love with these little guys!!!

5 Khaki Campbell and 5 Welsh Harlequins
My Mother-in-law are actually splitting an order of ten (well...me 6, her 4...she only wanted a few), so I'll have to let some part

Couple of questions for me the newbie:
1) Do ducklings get pasty butt like chicks? Do I need to watch for it?
2) I picked one up and slimey water came out of its mouth...is that normal?
3) The instructions said to put vitamins in the water for the first week (at half the dose)...the only ones I found are Poulty Nutri-Drench...are any of you familiar with this? Is it okay to use???
Here's some pics: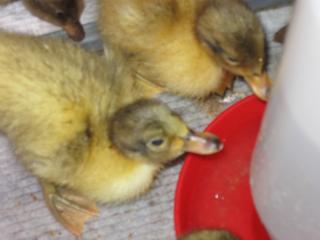 Someone mentioned that you can sex Welsh Harlequins by their bill during the first few days...hope this is true...if so, looks like I have 3 ducks and 2 drakes (one for me, one for mother-in-law). Does it work the same way for Khaki Campbells? Either it doesn't, or I have 5 of the same gender...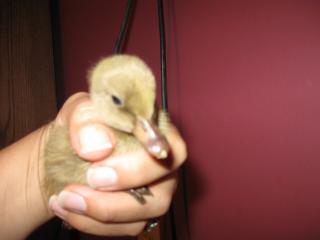 And goodness, they are messy!!! 5 minutes after I change the paper towels, it's SOAKED again!!! (But they are worth it!)