I started this project in hopes of creating a means of watering the chickens that was fairly maintenance free. I know that similar ideas have been posted before, but I wanted to put my up as well. I'm new to BYC and chickens in general. It may not be great but I'm proud of it. Hope you enjoy.
I started with a clear bucket with lid, hand full of PVC fittings, and a toilet fill valve I picked up at Lowe's. I also ordered some watering cups off the Internet. The clear bucket works great. I can see the water level in the bucket from the outside. This allows for a quick visual inspection to insure the bucket is full of water and operating correctly. The toilet fill valve keeps the bucket full of water at all times, just like it does in a toilet. Then the water is simply gravity fed down the pipe to 3 awaiting watering cups. Fresh water all the time. No more filling up the one gallon water jug every other day.
First I drilled holes for the fill valve and the hole for the water to gravity feed from.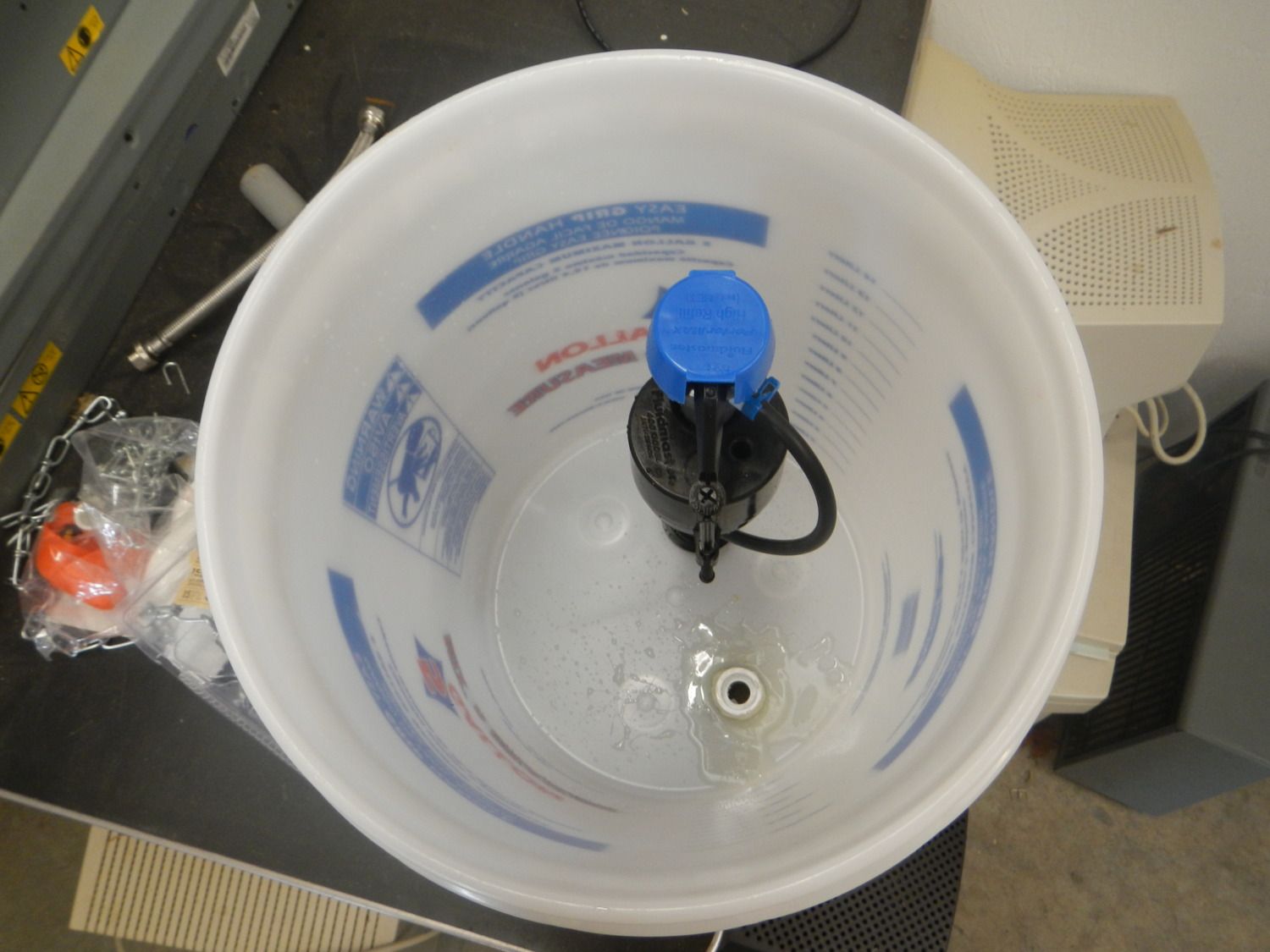 Next, I made a bracket for the bucket to hang by. Remember gravity is your friend here. The higher you mount it the better. For every foot the bucket is mounted above the watering cup you develop 0.43 PSI (ex. 10' = 4.3 PSI)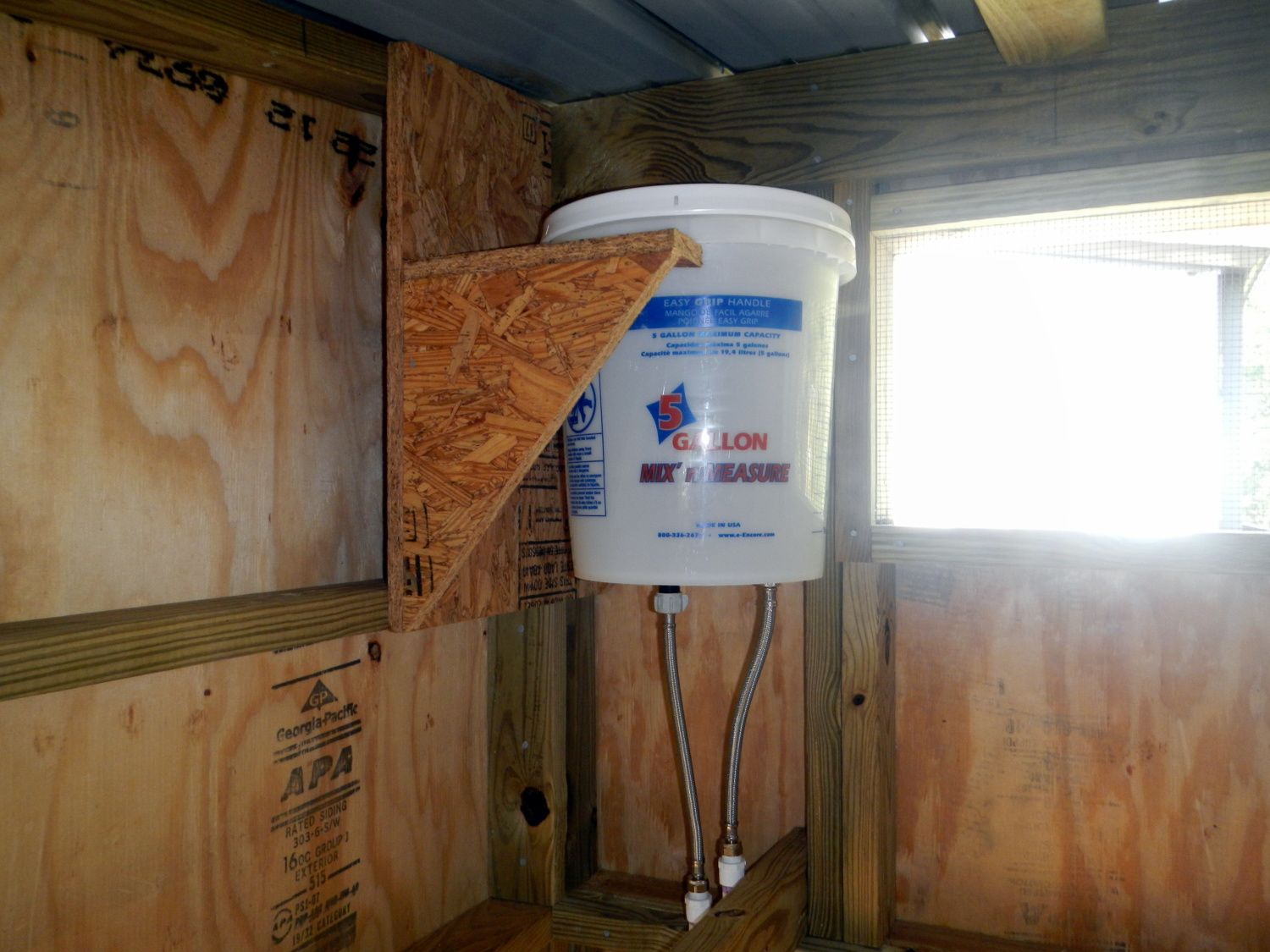 Don't forget a vent hole(above the water line) and your sealing lid.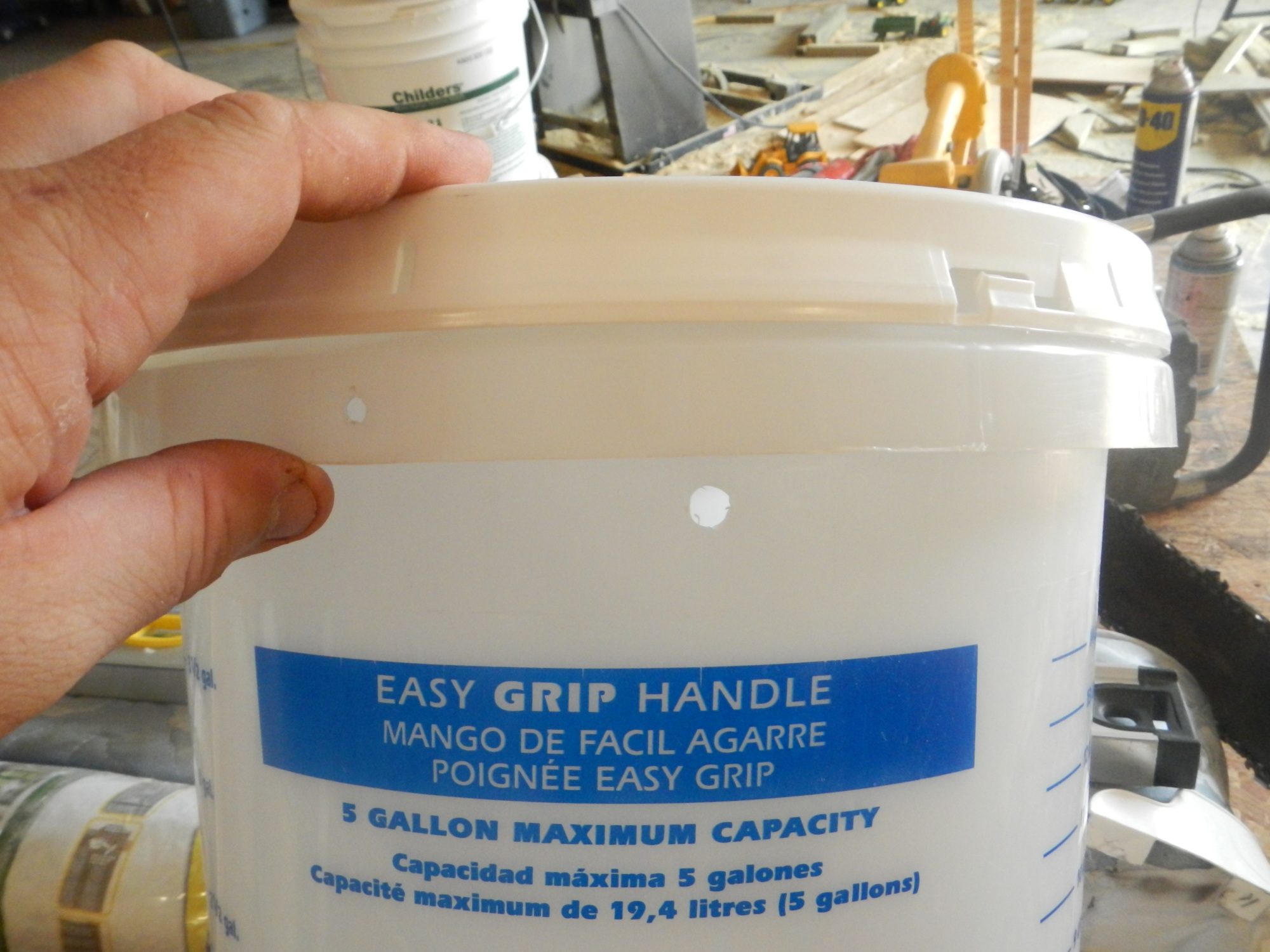 Adding the required pipe and fittings together for a finished product. Notice one cup inside...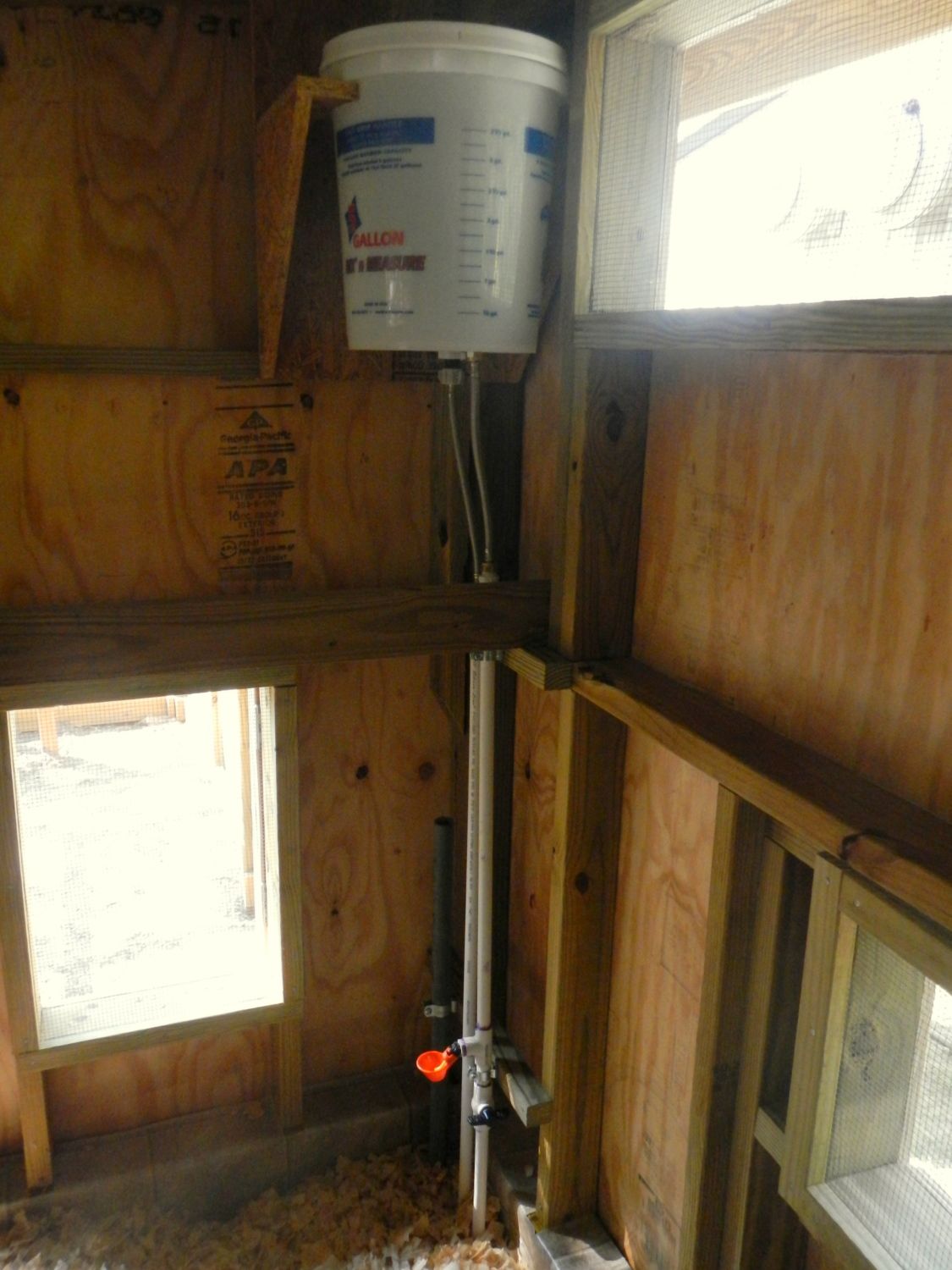 ...and two outside.
I adding a drain valve for if I need to drain the system for maintenance. The water line is connected with a flexible line so I can raise or lower the cups as necessary.
Last edited: