I have three hens that are almost laying age. My australorp is closest to egg laying age, she is also the biggest, and is certainly on top of the pecking order. Just in the last three weeks she has become increasingly noisy. Grumbling whenever I am by their coop and grumbling when I need to get in there to feed them or clean. I picked this breed along with my arucana and buff especially because of their docile and quiet nature. She is still very nice and friendly when she is free-ranging and when I hand feed but she has become increasingly loud. It is not that it bothers me but I do live in a neighborhood where my neighbors are quite close and I don't want them to be a nuisance.
It has come to my attention that sometimes a hen will begin to act like a rooster in some ways when no rooster is present. Another thing is I recently got three new chicks. They are now almost two months old. They are millie fleurs and I built them a smaller coop right next to my big girls. One of the millie fleurs is a rooster but he is not crowing yet. So will he help quite my Australorp as he gets bigger? Will having the two coops next to each other will the rooster affect the other girls in any way?
So basically anyone have any advice?
Thanks so much!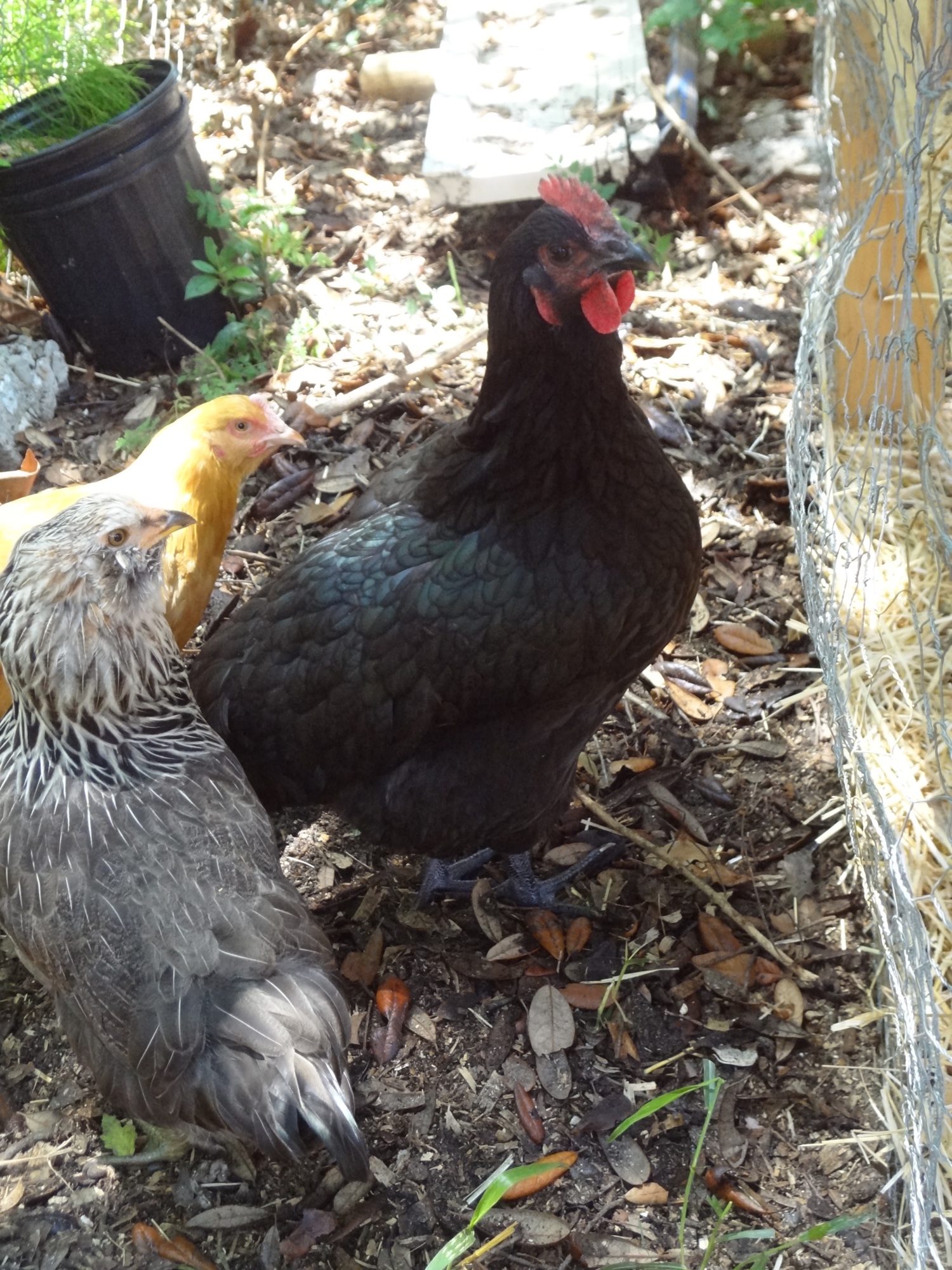 Last edited: