Mar 20, 2008
13,752
146
333
I took pics of the vultures today to share...I love this crazy crew (some of which where off doing chicken stuff and did not come for treats and photo op)...
This is Athena, she is 10 months old. She is the daughter of speckledhen's Smoky and Suede....she is a Diva chicken...touch her and she screams like she is being killed...she is beautiful and knows it.
This is Lucy 2 years old (BA), Severus 10 months old (BA/EE) and Tonks 2 years old (BO)..they were coming to investigate the goodies I had for them...
This is Athena and Ruby my red cochin. Ruby is 2 years old and lovingly called "Rubyness" she is very talkative and hates to have her saddle removed. When you remove the saddle to wash it and etc she follows you screaming until she gets it back. She thinks of it as a fashion accessory I guess or she really likes flamingos.
This is a close up of Severus...his coloring his beautiful with his beetle green sheen and brown markings
This is a group shot of the vultures
This is my pride and joy - Thor. he is the 10 month old son of speckledhen's Suede and Smoky. My big splash boy and he is so wonderful and such a good roo and not even a year old yet. He is a tad over 12 lbs and almost 30" tall
but a gentle giant with me.
To show his height, the steps are a tad over 12" high...
Maybe some of the other brats will come for treats and the photo op tomorrow so I can get their pics too and update this post.
These are my new babies....
Hera, the new bantam cochin pullet...she is about 8 - 9 weeks old and a real love. She came from BYCer Scbatz33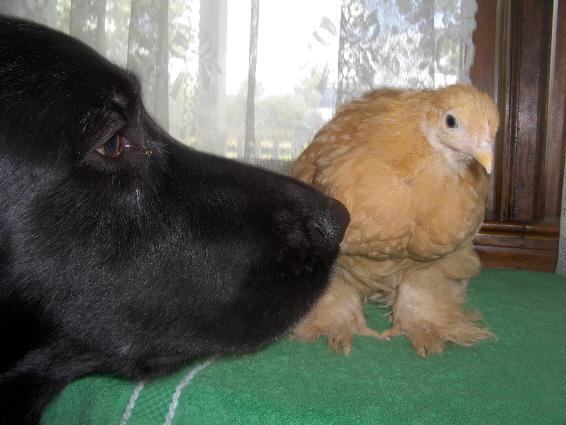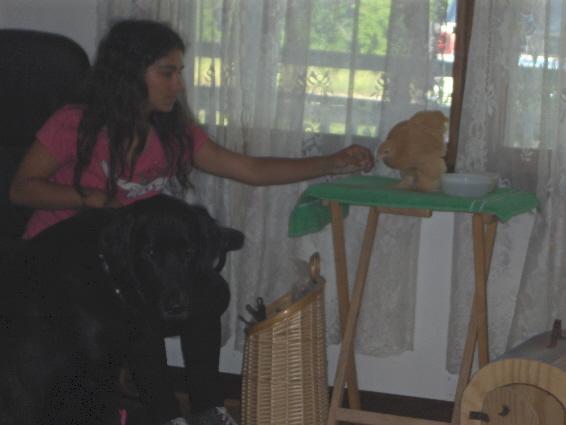 These 3 partridge silkie babies came from BYCer wegotchickens...they are absolutely precious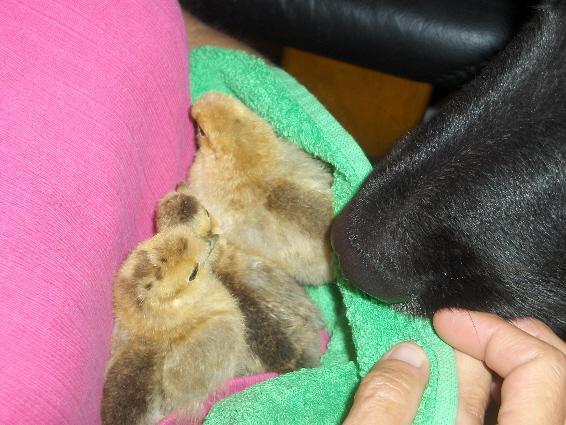 These 2 little Mille Fleur D'uccle babies also came from wegotchickens. They are my DDs snuggle babies...they are going to be very very spoiled real soon, if they are not already having been here only 3 days already.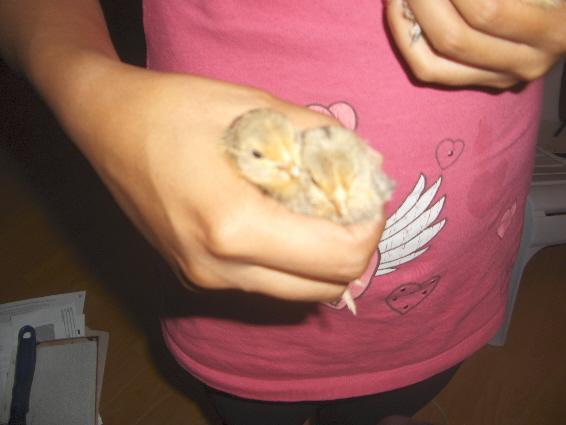 All the new babies from wegotchickens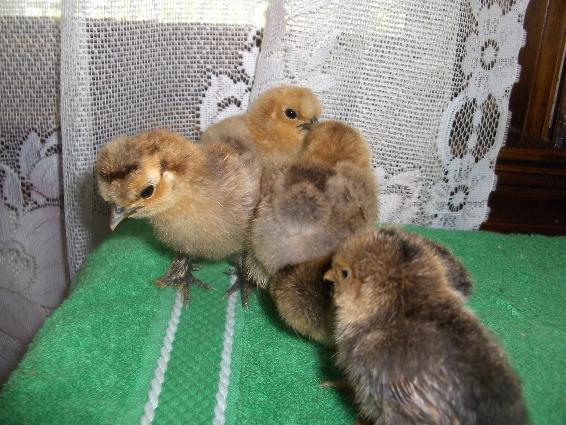 Last edited: