Can't stick with a Title
10 Years
This is my 5 (ish) week old Brown Leghorn or Wellsummer hen, Olive. The neighbors dog caught her and they gave her to us. Im gonna see if we can keep her, but we are probably giving her up when she grows some. We might be getting her some "companions" to keep her company and "give her away"


Im almost positive she's a girl. A brown leghorn roo at that age would have a huge comb.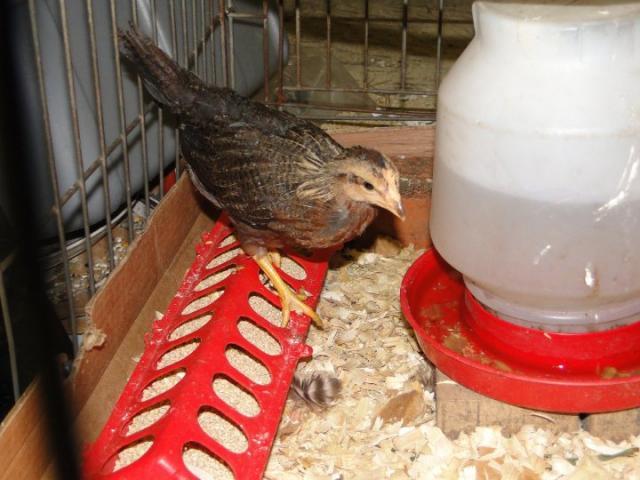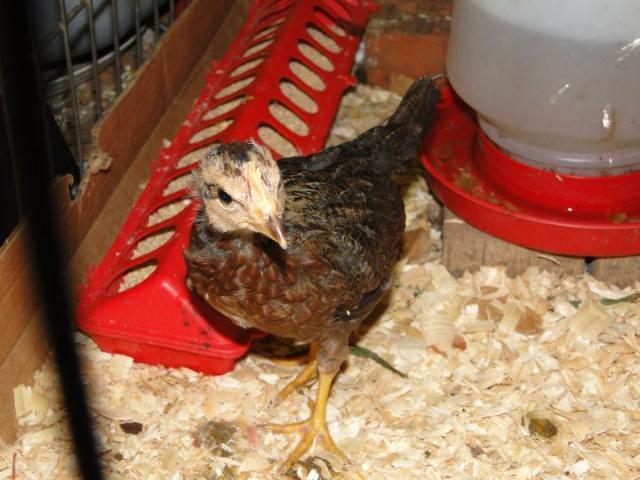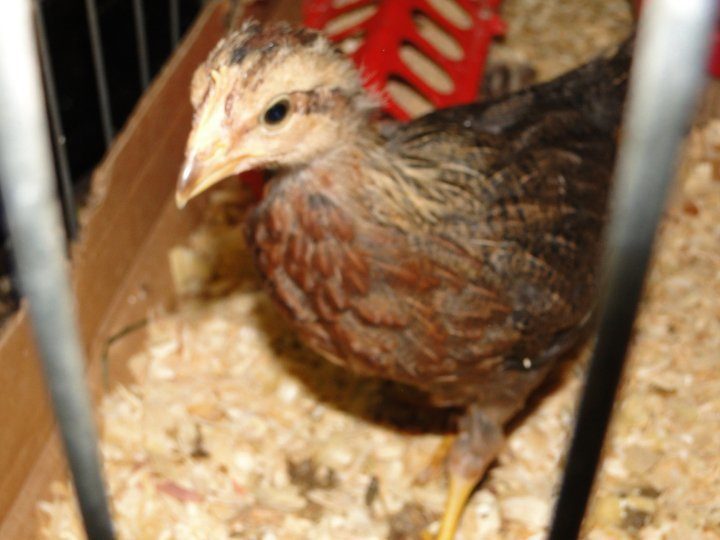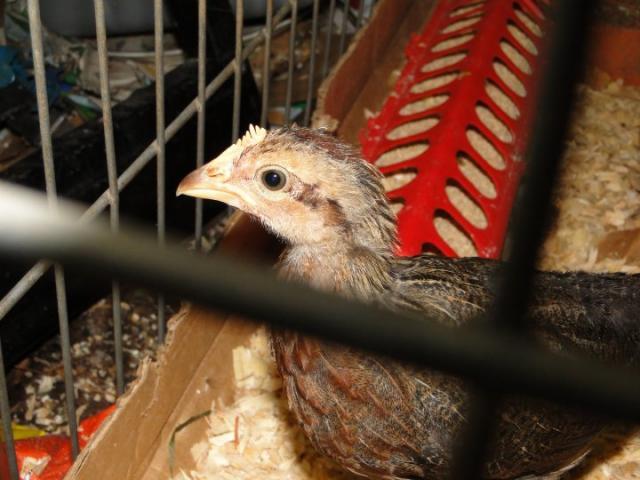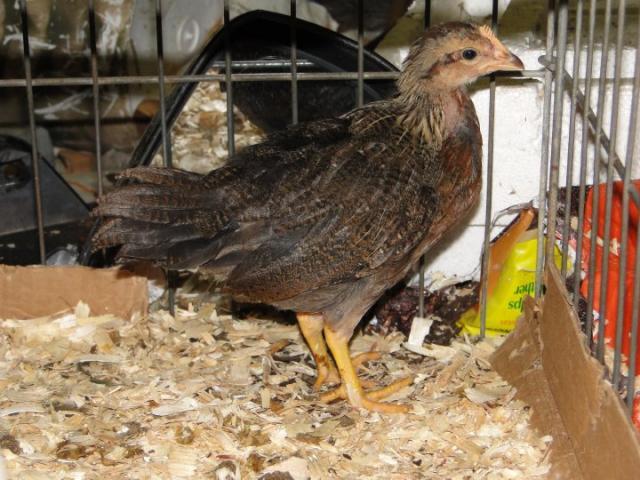 Can you guys verify that it's a girl for me? I know that she hasnt feathered out in a few places, but thats not from being a Roo, she got it from the dog. Thanks!