Hello chicken (s)experts!
I have been staring and staring at my little EE. I have suspicions that She is a Roo (I've started calling her Rue) but "She" hasn't started crowing yet,& her feathers are rounded around her neck (also a she indicator, from what I've read). They came from a chicken swap, and may have different parents. I suspect "Rue" is 2 weeks older than Poppett (the brown one). Rue is very protective of Poppett, she won't let me hold Rue without holding her too. If I ever need to capture Rue, I just grab Poppett, then she will fly right onto my hand.
Please share your thoughts! I appreciate any help you can give!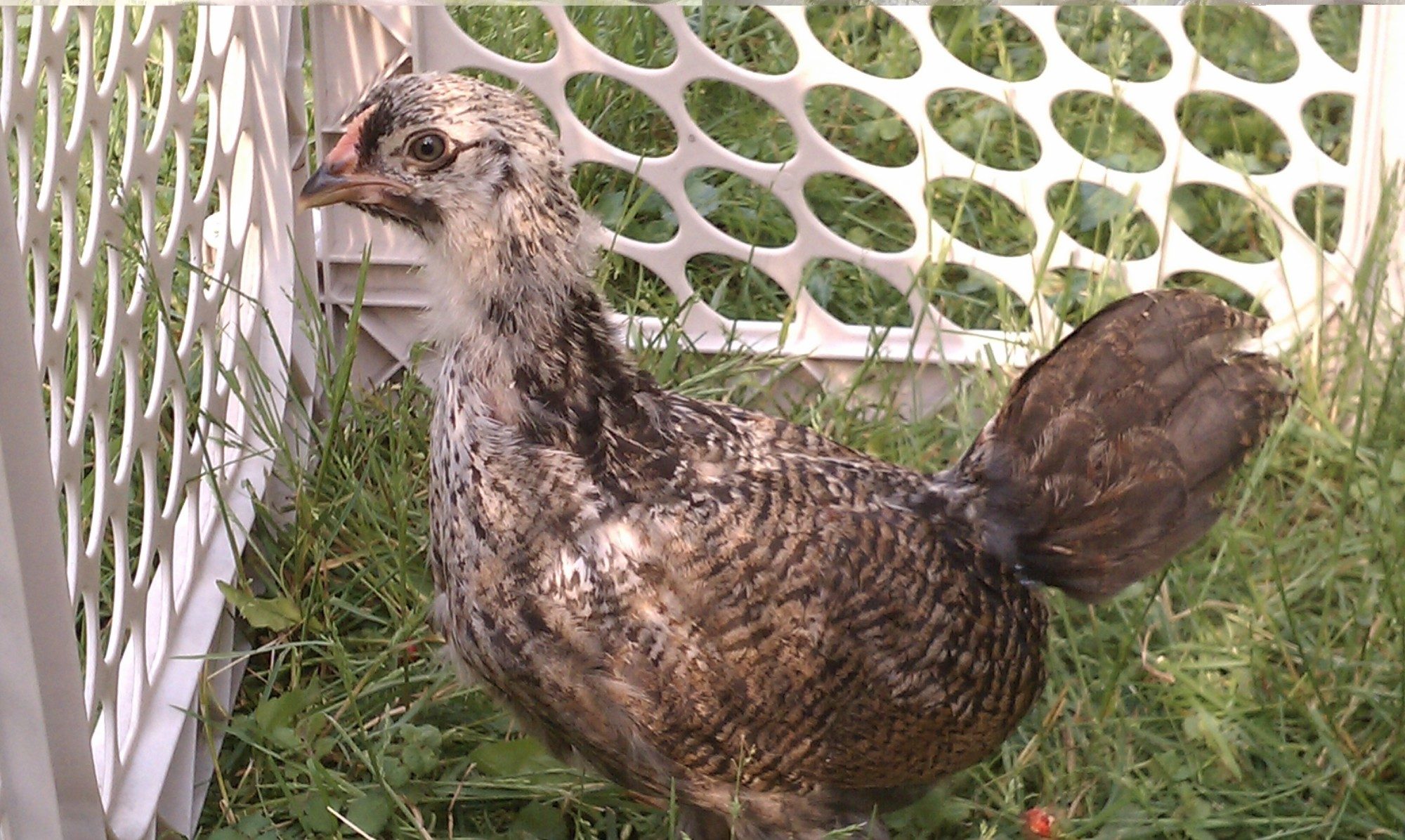 Rue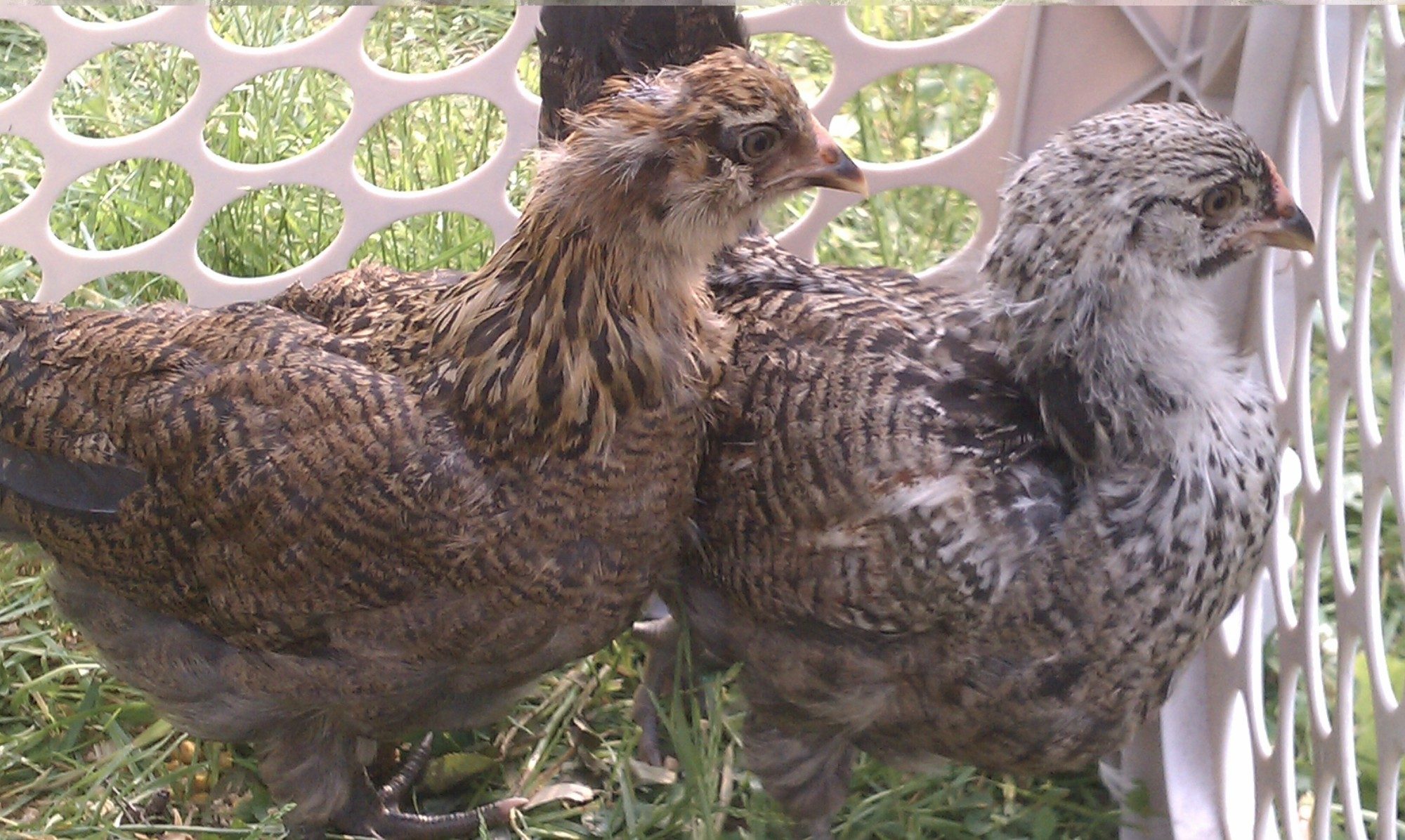 Poppett (brown) Rue (Silver)