Yes, they are full orps. I don't have another breed of roo on the place..well, I do have one male silkie who tries to mate but he just way too short. I do have one female dominique but I know her eggs as they are smaller than my orp eggs.
I have hatched these four here. I threw some in the bator and didn't keep any notes as to when but they look to be about three months old or so. Here they are. My fav are the black and white and the lemon and blue (that is what I call it anyway)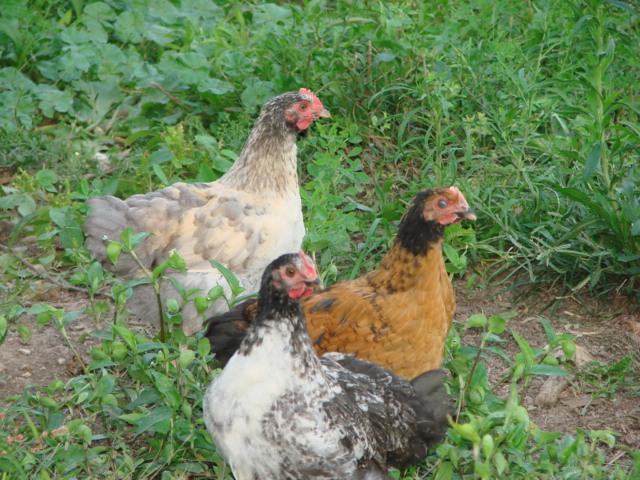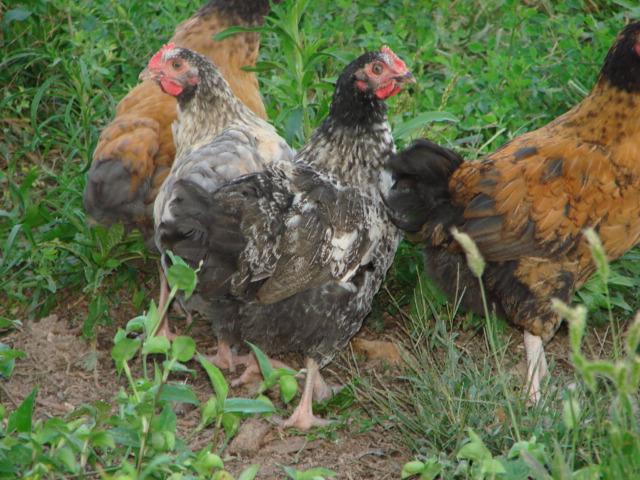 Now I have the buff roo (my avatar) and this blue roo from Speckled Hen who is the leader of the flock of buff, splash, blue and black hens. I also have two hens from Miss Prissy's Red Project and one RED roo from her eggs but he has just started trying to breed. Here is a pic of the blue roo. I don't know what just happened to his tail feathers??