What I paid for was supposed to be 3 sexed hen runners, a blue, a black and a fawn & white. So far the only things I'm sure of is they are runner ducks and ones black.
Since they are 6 wks old and have yet to make a clear quack or a drake rasp their sex is a continuing mystery and now two are definitely color changing.
The blue, who was a gorgeous shad of blue grey is getting definite brown tones even when she/he hasn't been in the mud so I'm thinking chocolate runner.
Here's the trio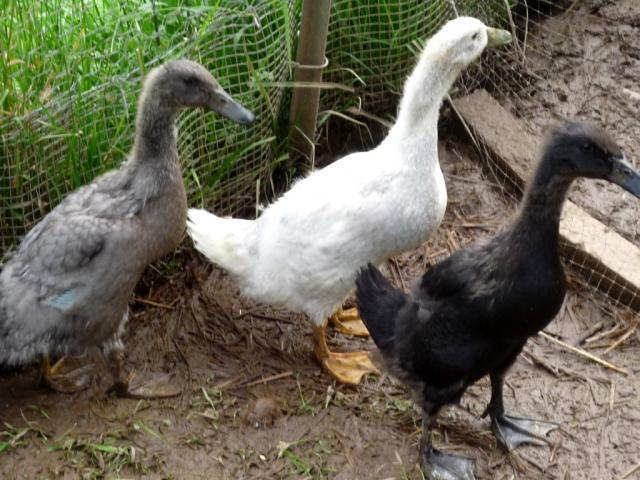 Here's the probably chocolate. Sorry her colors don't come thru good with my camera.
And the real mystery whose supposed to be fawn and white but seems to be growing in mostly grey feathers with odd white patches. She was a standard yellow duckling.
I won't get rid of them because their colors are different than I wanted but I won't keep more than one drake.