My rooster Fluffy has been acting weird lately
Age-Bout a year?
Name-Fluffy
Symptoms-Pale droopy,comb,eating normal,hunkers down sorta,he's been free ranging but we put him up and he seemed kinda sad so we let him out again,he didnt go in his spot tonight he slept on the step and usually he hides up in the corner,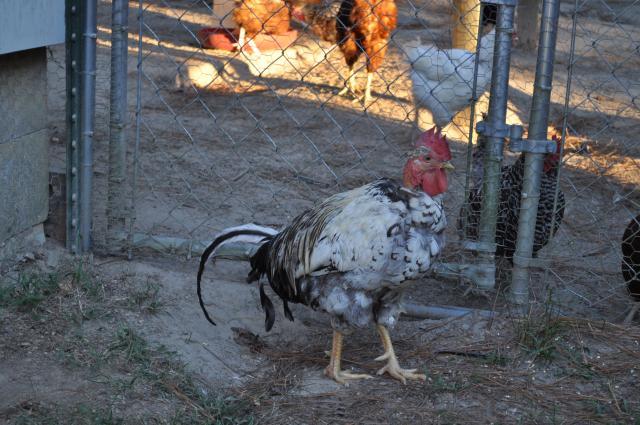 I hope someone can help and if I need to post more info then I would be happy too! I love my Fluffy!!!!!!!