Hi all
I've got a few new additions to my flock 1 bluebell and 5 commercial browns and this one but im not too sure on the breed?
Shes a hybrid from Country Fresh Poultry in Oswestry and is around 16weeks old, the person I got her off just got a random batch and didn't get told what all the breeds were?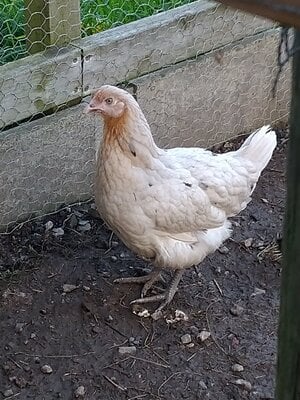 After looking on the net she looks kinda like a Splash Copper Maran but the colour of the hackle is different? Also he got told that she might be a blue egg layer?
What do people reckon?