Fat Matt's Poultry Farm
10 Years
We have hatching babies

from the quail eggs we got from ugly_ducky.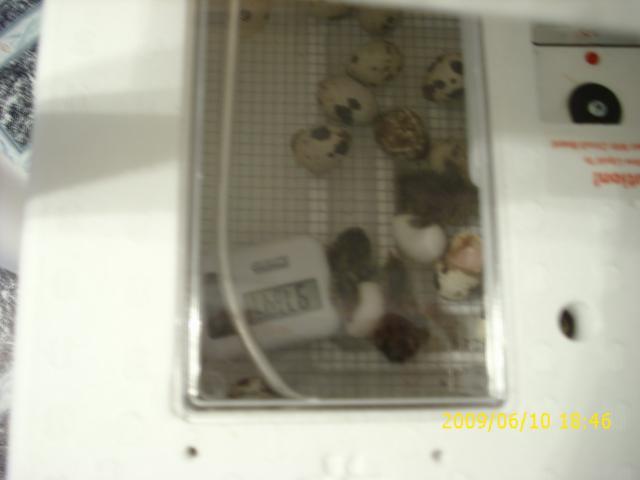 They started hatching about 30 minutes ago and we already have 6 hatched.

Hopefully we will get a lot more.
There are lots of eggs in that incubator, I hope there are more.

Matt (DH) is so happy, he has quails.....now if I can just keep him from opening the incubator.
Thank You.....everyone for all of your help and information.
Last edited: