my pics suck, but its all i got...i have 9 new chicks, i know one is a rir or new hampshire...the others not sure.
yellow w\\ white, the legs on this one are almost the same color as my EE but not as rich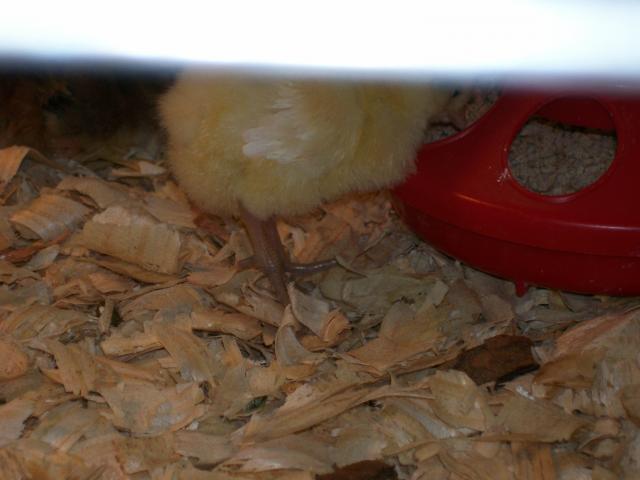 this one is dark brown with the stripes on the back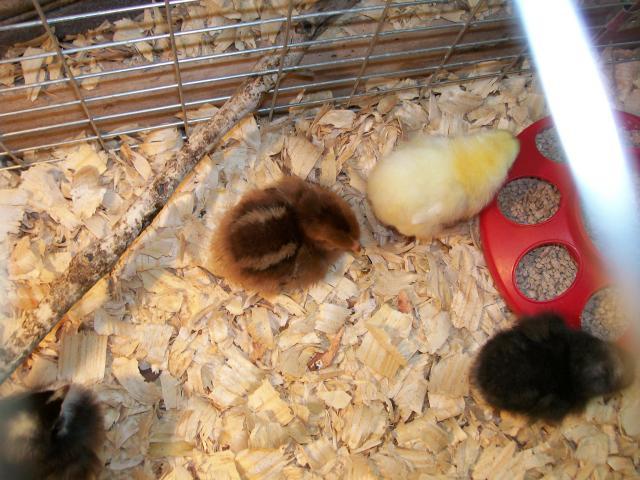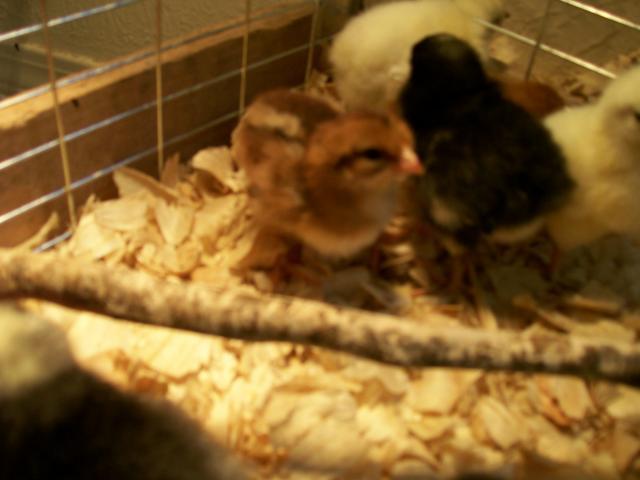 i have 4 of these, 2 have combs that are smooth with a bump in the back, the other 2 have combs like everyone else, thought maybe 2 diff breeds..they have black legs except for the toes
i have another brown one that i couldn't get a good pic of...it has some faint markings on its back and around the face is yellowish...i tried looking at pics of other chics but when i thought i was sure i knew what one was i would find another breed that fit the description! thanks so much! oh they are supposed to be all brown egg layers.