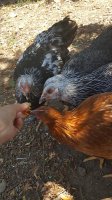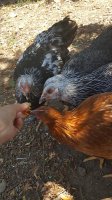 12 week reader, first time poster!
I'm a first time BYC owner and loving it. Just say'n hi...and still not very sure what breed my chicks are, I just know that they are not what I was told they were. Regardless, they all have the best personalities!
I got them for the eggs and give the "you know what" to a friend for his garden. These are my new loves...