So I've nearly finished building the coop and run; no birds yet!
It's portable and designed to sit over my raised vegetable beds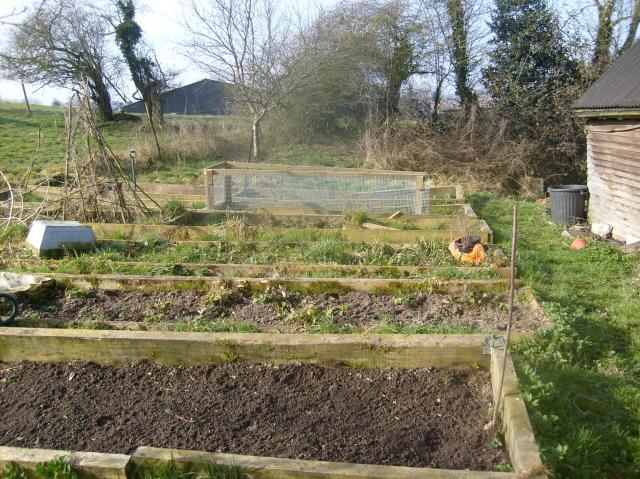 which are 1 metre wide by 3.75 metres long; it can be carried by two people. They'll have a week or two on each bed between plantings, when the plan is that the scratching and manuring will make the beds ready for the next planting.
The coop is made of 15mm ply, which was overkill (I had a couple of spare sheets); 10mm would have been fine (and saved a lot of weight); and OSB rather than ply would probably be OK too.
The floor is made of 16mm square welded wire mesh, which I hope is the right compromise - OK for the birds to walk on, but with holes big enough for the droppings to fall through onto the ground below.
The framing is all on the outside, so the interior is as smooth as possible to minimise hiding places for mites. It's limewashed on the inside, while the outside is treated with linseed oil.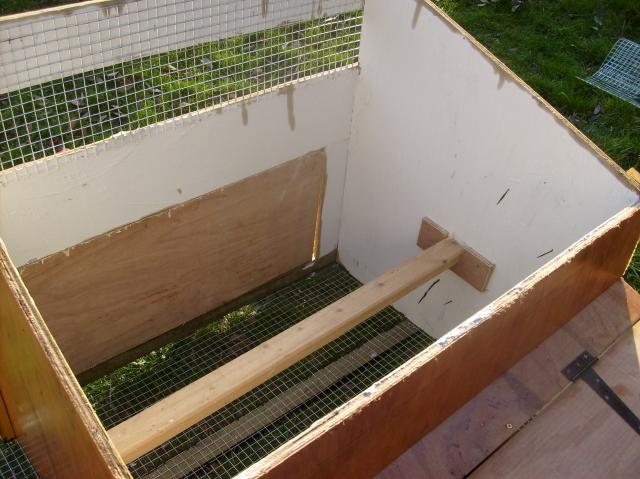 It has two nest-boxes, accessible from the outside, with a hinged roof.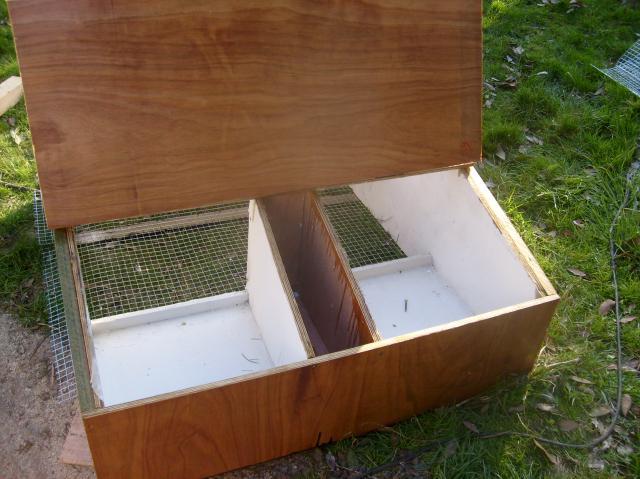 The pop-door is a horizontally-hinged flap; I will make it open and close automatically, and have provided a space (between the nestboxes) for the battery and motor to do this, but haven't made the gear to do it yet. I'm also going to put in a side pop-door, so that we can choose between keeping the birds at work on the veg-beds or letting them free range round the orchard.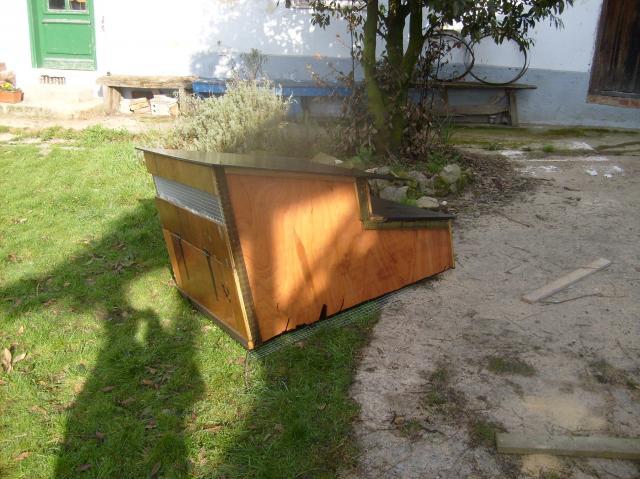 The run is also made from 16mm welded wire mesh, with 40mm hexagonal chicken wire for the roof.