The cost of building my dream coop has me considering other options.
One idea is sectioning off a back corner of the shop that came with house as a coop. For future resale I'd want to protect the existing floor and walls by building up a wood floor and covering the lower 3-4 feet of the walls. There is a dog door through the back wall that would become the pop door.
I've heard good things about linoleum to cover and protect the floor. Has anyone had success with other options?
Any thoughts on the pros and cons of putting the coop in the shop?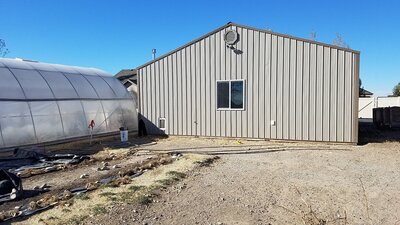 Last edited: