Hi. I've been lurking here for a couple of months. Its been so addictive I thought I would join.
After wanting chickes for weeks I visited Gazinga's chickens and that pushed me over the edge.
Here are their fluffy butts. They are 9 weeks old.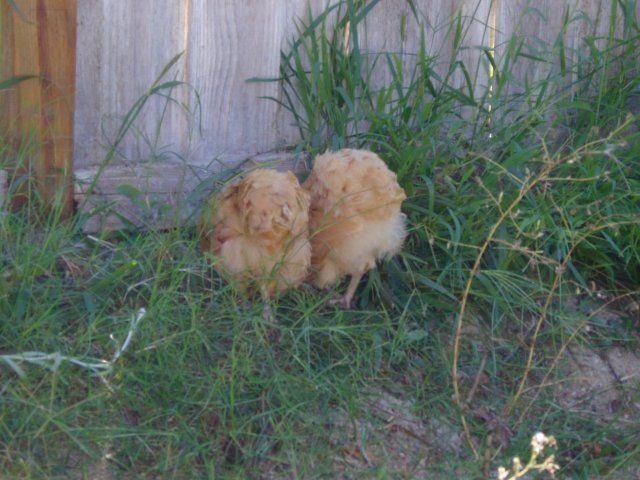 I'm almost done with my coop. Worked on it all day today. I'm hoping to have it done this week. Getting tired of having them in the garage.