Apr 28, 2017
6
4
12
My Coop
What happens when you mix a coven of witches, a plot of land, and a desire to get back to simplicity? I don't know either, but we're going to find out.
Pagan Acres is our pet name for our fledgling homestead project. The key players are myself, my partner Bear, our young daughter Anais, our friend and roommate Nia, and our friends and fellow coven members Bekah and Crystal (username ChassiNoir). We've all been friends for years, and eventually got together to form a small coven. In an effort to give back to Mother Earth and slow down our lives a bit, Bear and I wanted to start a homestead. We invited our friends to join us in this venture, and Pagan Acres was born.
While each of us picked out different birds to add to the flock, the lines of ownership are a bit blurred. We all contribute to their care and costs, and we all get to reap the benefits of fresh eggs and crazy chicken antics. If you asked Anais, she'd say they're all hers.
Without further ado, here is the Pagan Acres flock:
Angelica
Plymouth Barred Rock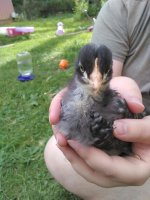 Eliza
Plymouth Barred Rock
Peggy
Asian Black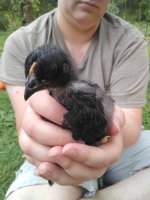 Theodosia
Plymouth Barred Rock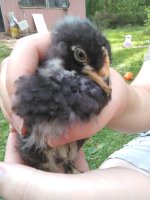 Abigail
Plymouth Barred Rock
Ona
Asian Black
Isabelle
Asian Black
Victoria
Plymouth Barred Rock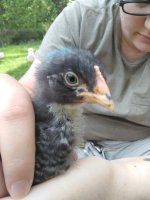 Emily
Plymouth Barred Rock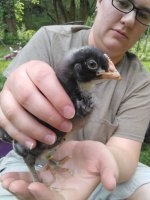 Ava
Plymouth Barred Rock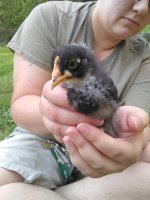 Kali
Asian Black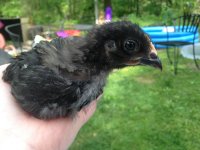 Charles (Formerly Ophelia)
Plymouth Barred Rock
Stay tuned for more updates!
Last edited: