Oct 14, 2008
3,627
42
211
I recently got some eggs from Chickie Mamma and hatched out 8 duckling.

They are from a flock of pekin and cayuga running together. Chickie Mamma said that all the chicks she had ever hatched from them were yellow, black, or black with a yellow breast. I got 6 yellow, 1 black and this duckling: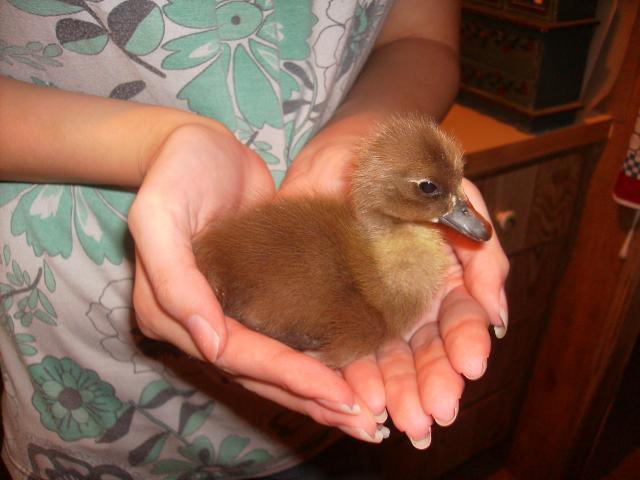 I guess, I am just curious, do you get this beautiful brown anytime you mix pekin x cayuga? He even has brown feet and legs.