Yesterday was such a beautiful day in Eastern Tennessee, (90 degrees) so I decided to sit outside with the flock and snap pictures.
We had some hawks circling and some crows chasing them away. So I said to the geese, "C'mon babiesssss, time to go to bed, the hawks are coming too close. This was their response! They all came running.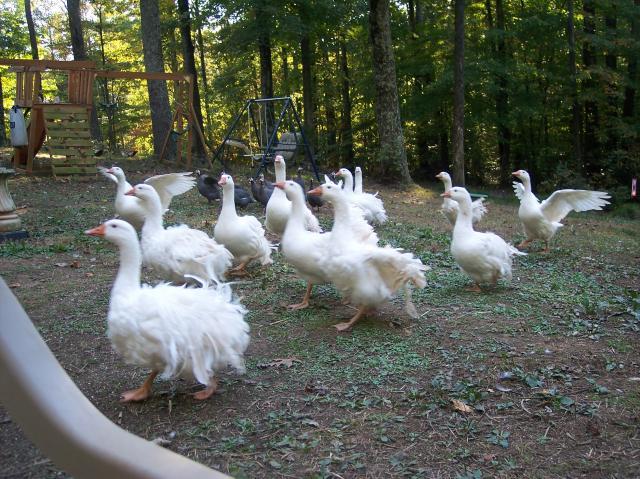 I just love my geese. The one in the front is my main gander, Prince Peter.
Laurie