Hello! This is probably going to be a long one so I apologize in advance! I have to tell the whole story to get to the question so get comfortable

:
Near my house there's a green and a river with wild ducks on it. Now there are mostly mallards, but there about five Pekins, which were placed there by someone a few years back. These birds came from a farm where they weren't allowed to look after their eggs, so they didn't know how, and pekins are well known for not being very good mothers anyway, so there are A LOT of abandoned eggs on this green. The pekins are pretty tame and there's actually one who let me pick her up and she sat in my lap. One time I was walking my dogs on the green and I noticed a full nest of eggs (I know that the mothers don't sit on the nest until all the eggs are laid) there were at least 10 in there, and they were cold. I sat and observed for about 45 minutes, as I knew that mothers don't leave their eggs for more than 30 mins at a time. I took them home and hatched them. Only two out of the 10 hatched, my babies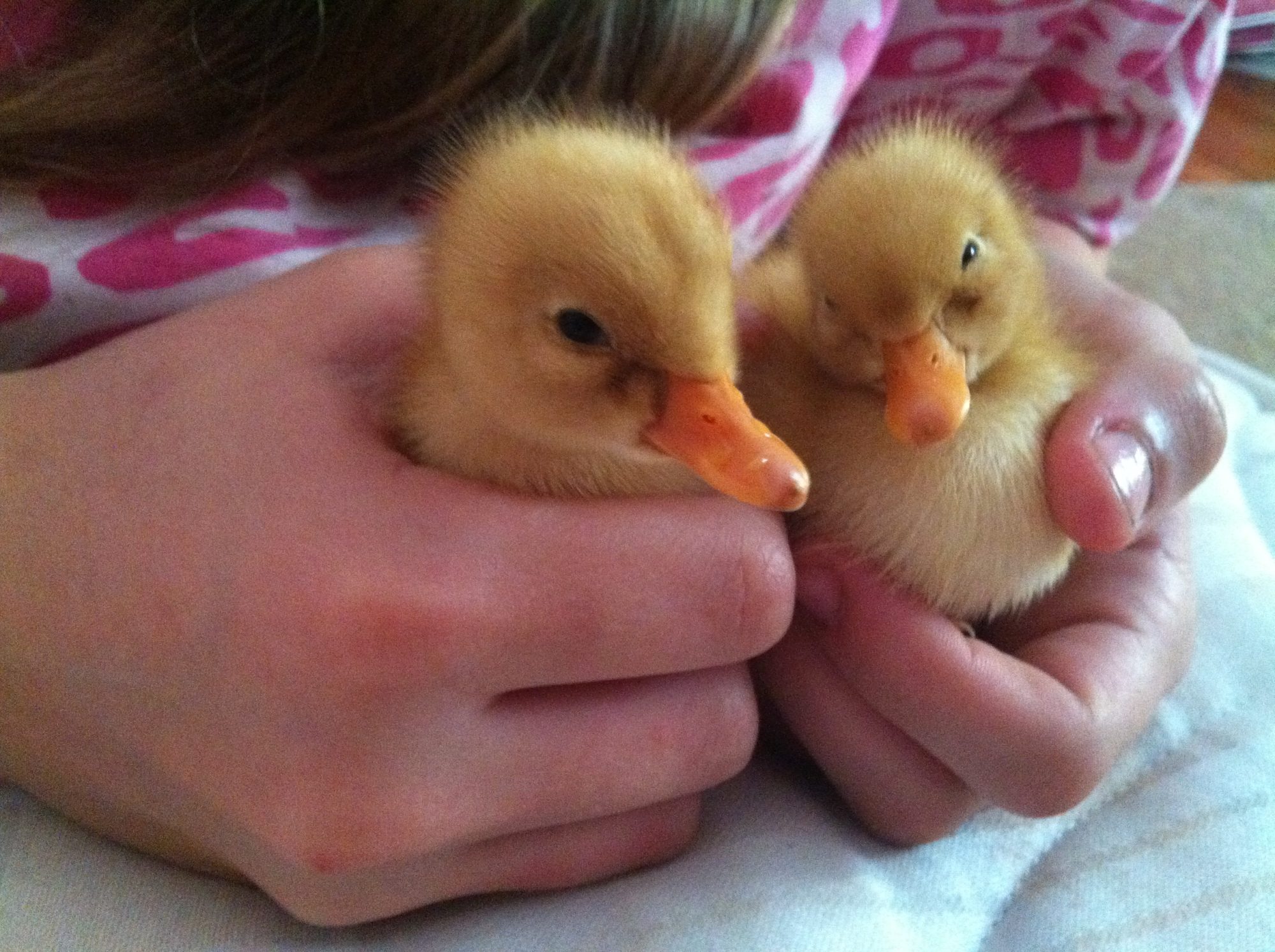 now they have spent every single moment from the day they hatched together, and they are almost a year old so they are
very
much best friends. And here is where we encounter the four problems:
Their names are Joey and Dougal (Dougal is actually a girl but I sexed her wrong then felt weird calling her a different name so she just stayed Dougal) and Joey is a boy. Problem 1: Recently Joey has become REALLY territorial/aggressive/protective, biting and chasing. I know it's because of it being mating season etc so I can handle it but I just wondered if he is ever going to go back to being my sweet boy again? Problem 2: Dougal is terrified if she is without him for even a second, she literally depends on him and I think it's getting unhealthy. She always looks and sounds really stressed out, her feathers are messy and dirty no matter how much I bath her, her voice is hoarse and she is not the confident duck she used to be. How do I separate them without being cruel? Problem 3: Joey has been mating with her. I recently got some female runners and wondered if he would take either one of them as a mate instead? And problem 4 is linked to problem 3: he is aggressive towards my new (well 4/5 week old) ducklings and goslings and no matter what tricks I use to try and integrate them into the 'flock' he tries to attack. I've been worrying for so long now, getting rid of anyone is NOT an option - I have a responsibility over my pets so I would never get rid, but pleaseeeeeeeee someone help me, I'm not experienced and I have NO idea what to do,

why can't everyone just be friends?
*edit*
and I completely forgot todays new dilemma: Dougal lay a really flimsy egg today, about half an hour ago. Could she have an illness which is why she looks bedraggled or does she just need more calcium? We haven't been giving her supplements such as oyster shells, just normal duck feed. Is this where I'm going wrong? I feel bad that I could be treating them badly but I honestly put so much work into giving them a good life, anyway thanks x
Last edited: