First run of my $17 fridge-a-bator!
100 watt light bulb in a lamp socket! Fan from the underside of the fridge used to cool the heat exchanger. Thermostat is a $8 water heater thermostat.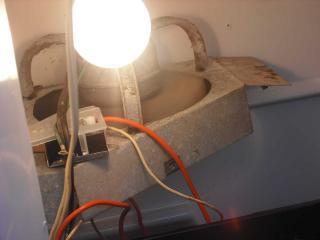 NOTICE the thermostat is ATTACHED to the metal fan guard! With the back TOUCHING the metal! without this the thermostat will not work properly!!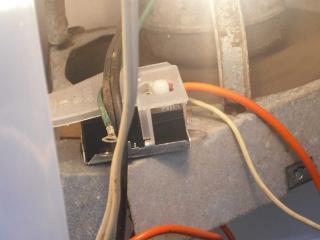 Water pan is a $0.56 nursery flat that holds the 6 pack trays. (setting on a piece of chipboard this also keeps the light off the eggs!)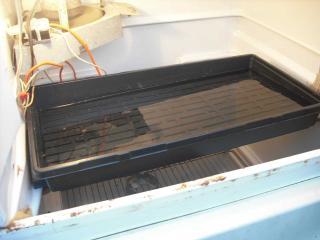 $8 Thermometer. just a plain old one.. could have used a cheaper one, but I bought the first one I came upon.
The 2 Fridge racks for hand turning chicken ( or other big eggs) and a quail turning rack made out of 1 X 1 heavy gauge welded wire attached at both ends by leaving 1 of the end wires long when you cut them off (in the center of your rack

). I made the brackets that holds the rack out of thin flashing. Just balance the rack with your eggs, then 2-3 times a day turn the rack to lean the other way! I placed mine close to the bottom of the fridge so I can leave the eggs in it when they are hatching! Just place paper towels ( for footing for the chicks and padding too ) and when they hatch in the wire rack, they fall through to the bottom to dry.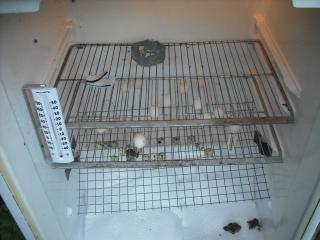 and the end result is starting to show up
Last edited: