Apr 19, 2009
8,603
66
308
You read right- Lavender CUCKOO. These are a project- purely for fun. These are the f2s of a color project I started last year- having the birds to make lav cuckoo, I just could not resist. These eggs will produce Lavender Cuckoo, Cuckoo split for lavender, and possibly some cuckoo that are not split. In case you don't know- "split" refers to a bird carrying a gene but not visually showing it.
I have no way to tell which of the cuckoo are split and which are not- you will have to test breed to find out.
I have been breeding Ameraucanas for several generations- and my solid lavenders are in the f4 stage. These chicks will be a result of the f3s that originated from Shaffer, Smith, Garner and Crystalcreek's stock crossed to my own project cuckoo split for lav roo. I was assured that this color will never make it out of the project stage because barring restricts pigment in the birds legs. I have seen a few chicks hatch already from this crossing and they all have dark legs so far. One was clean-faced. I am offering these now because I will be breaking breaking up that pen to go back to your regularly scheduled lavender ameraucana projects.

Shipping is a flat $14 for the lower 48. Add $3 for Alaska. I am not NPIP yet.
Below are some pictures of my lav stock, and an image I borrowed to illustrate what color we should expect. Thanks for looking!
Lavender eggs by the top: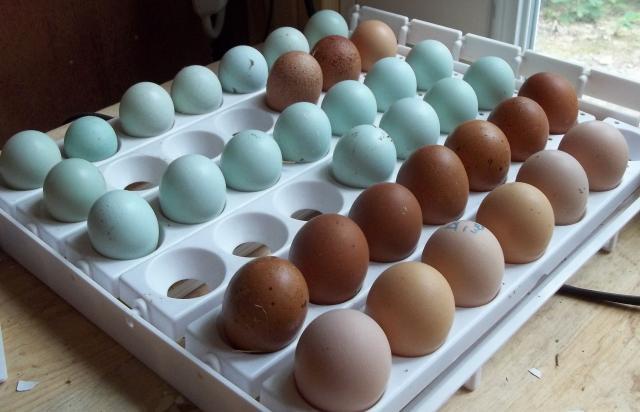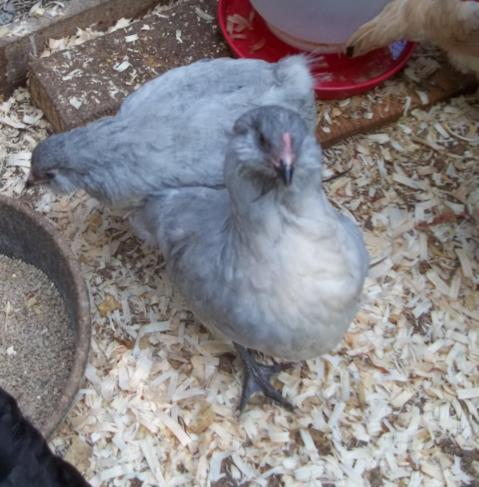 Myroo and a few of the juvies' sire: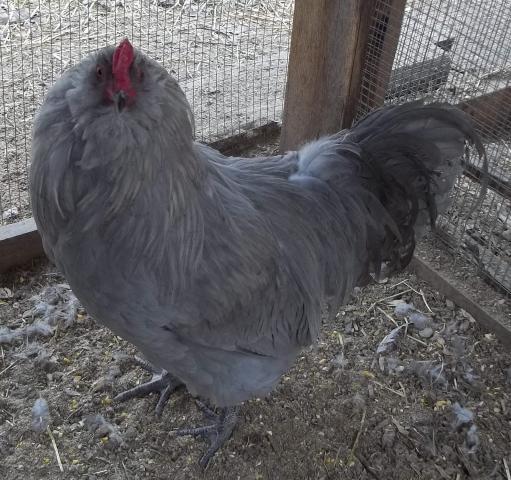 Project pen- there are some moulting in here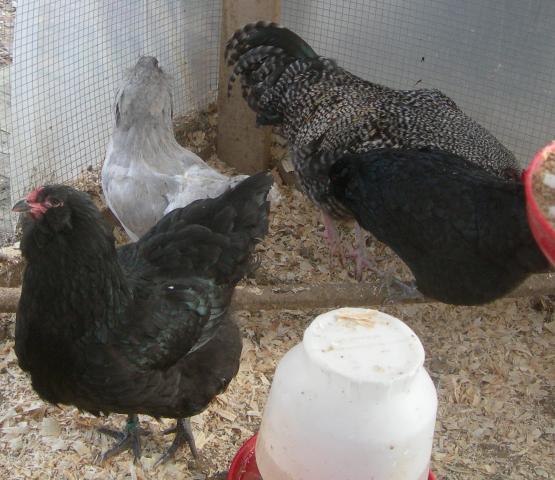 The roo has a little leakage, but he makes up for it with good size and gentle personality.
This photo belongs to Spish. It is an Orpington, but just putting it here as a reference for what lav cuckoo looks like: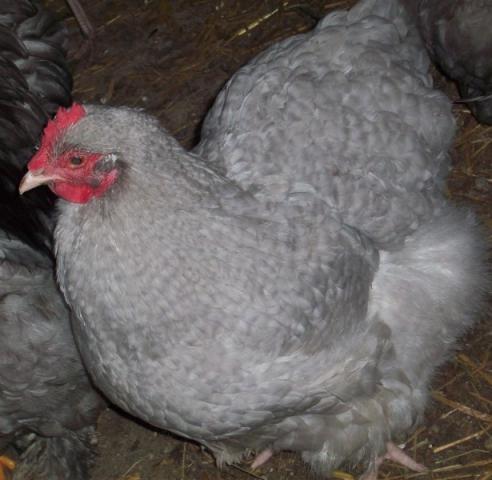 These will ship Tuesday next week. Priority mail with delivery confirmation. I use a number 7 box and have had successful hatches as far away as Alaska. I will purchase insurance if you wish for an extra $2. Pick-up is free of course.
Last edited: