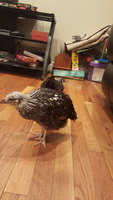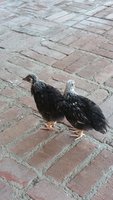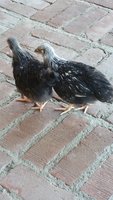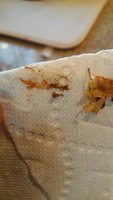 Hello everyone!
Last night i bought a Wyndotte Silver Laced, i think she is about 8 weeks old.
Last night she was very calm and not very active. I would place her on the floor and she would squat would not walk. This morning I took her outside and placed her on the lawn and she would walk back to me. Also, she had pooped stuck on her back feathers and it was a little red. Her wings are a little dropped and her tail is as well. I went back today thinking she might be lonely and bought another one from the same place. There was not a huge difference in attitude the other one is a little perky but almost the same. They stay in the same spot, wherever I move them that's were they will stay. Is this very unusual should I take them back or give them another day or two?
thank you so much for your help in advance.
Im attaching pictures. The one Im more concerned with is the one in the back.
Last edited: