I made this easily moveable run yesterday. Right now I have it propped up against my grower pen to let the kids get some grass. The one end is completely open. I am planning on putting a tarp over half of it, and reinforcing the poultry netting along the bottom with some hardware mesh. But you get the idea right now...
I'd like to close up the other end, but that will leave me no way of getting in/out besides lifting the whole thing up. So how would you put a door on this? I probably should have thought more about that before I put it together/cemented the PVC/attached the netting.

Hindsight is 20/20. Like my others, it will be a work in progress...
Got any ideas on how to fix my boo-boo? Thanks!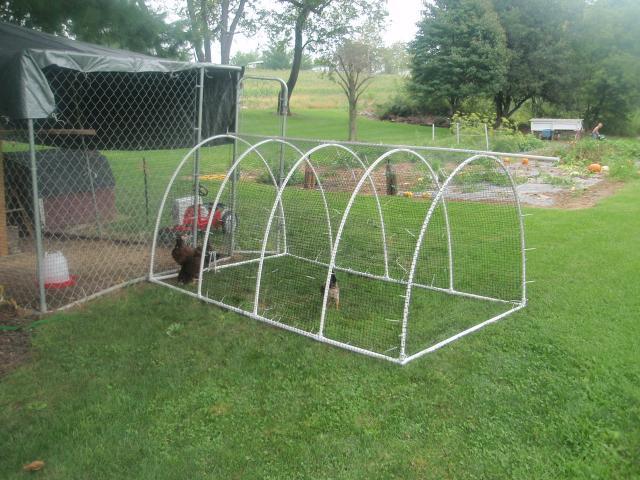 PS... the kids love it!