We have several chickens that we purchased from someone on craigslist. They are wonderful and we adore them. We had gotten them for eggs but have totally fallen in love with all the chickens. Now we want to everything about chickens and the what's and how's of doing things.
One of the first things we'd like to find out is what type of chickens we have. I feel kind of stupid for not asking - not sure if they even knew but better late than never. The only one we know what breed it is for sure is the Turken hen.
This is the picture of Coaltrain, I believe he is a Australorp.
This is a picture of Blackjack. We are not sure what breed he is.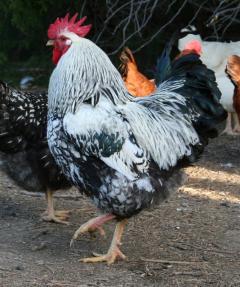 Here are the pictures of the hens we have.
Black and White Hen, named Henny Penny
Red/Brown Hen
White Hen
Tan/Brown Hen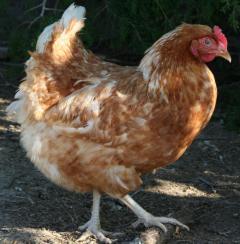 And for fun our Turken - named Turkey Lurkey
If anyone can help us identify what breeds we have - we would truly appreicate it!!!
Thanks so much and I really hope I posted the images correctly!
Kristy