I'm so pleased with myself!

I just finished the install of a two-seater nest box that extends out of the coop, allowing more room inside the coop... needless to say, this is so that I can get more chickens!

The coop wall before cutting out the opening.
The new box set into the wall (note: I did add a hinged lid later)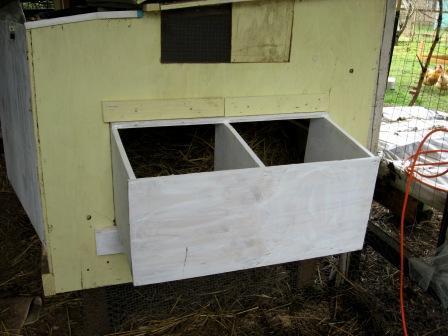 The finished nestbox from the inside (I caulked those openings along the side.
It wasn't as hard as I feared... now I plan to do the same for the smaller coop I have. Oh - and I found two eggs in there this afternoon... so it's a hit!