These two were sent to me as hatching eggs and she told me they were RIRs. I assumed when I ordered them, they were just production strain and I am totally fine with that since my current production reds are wonderful and very pretty birds. However, when they hatched, I wondered if maybe they were sex-linked?? Or possibly somewhere in the production strain it would cause this little guy(I'm fairly certain he is a he) to be this white? In these pictures, the pair are almost 4 weeks.
Sorry the pictures aren't that great, he wouldn't stop moving!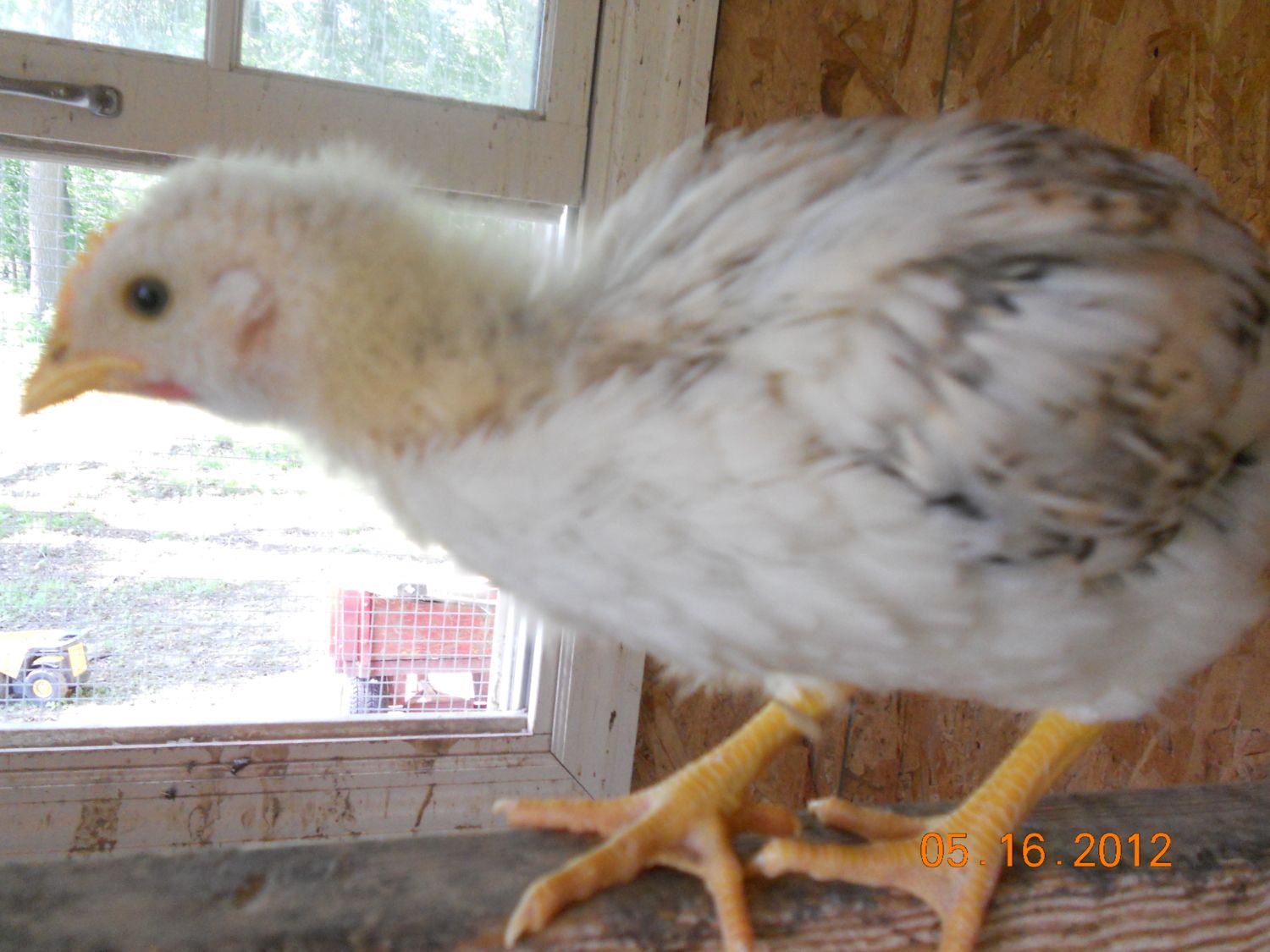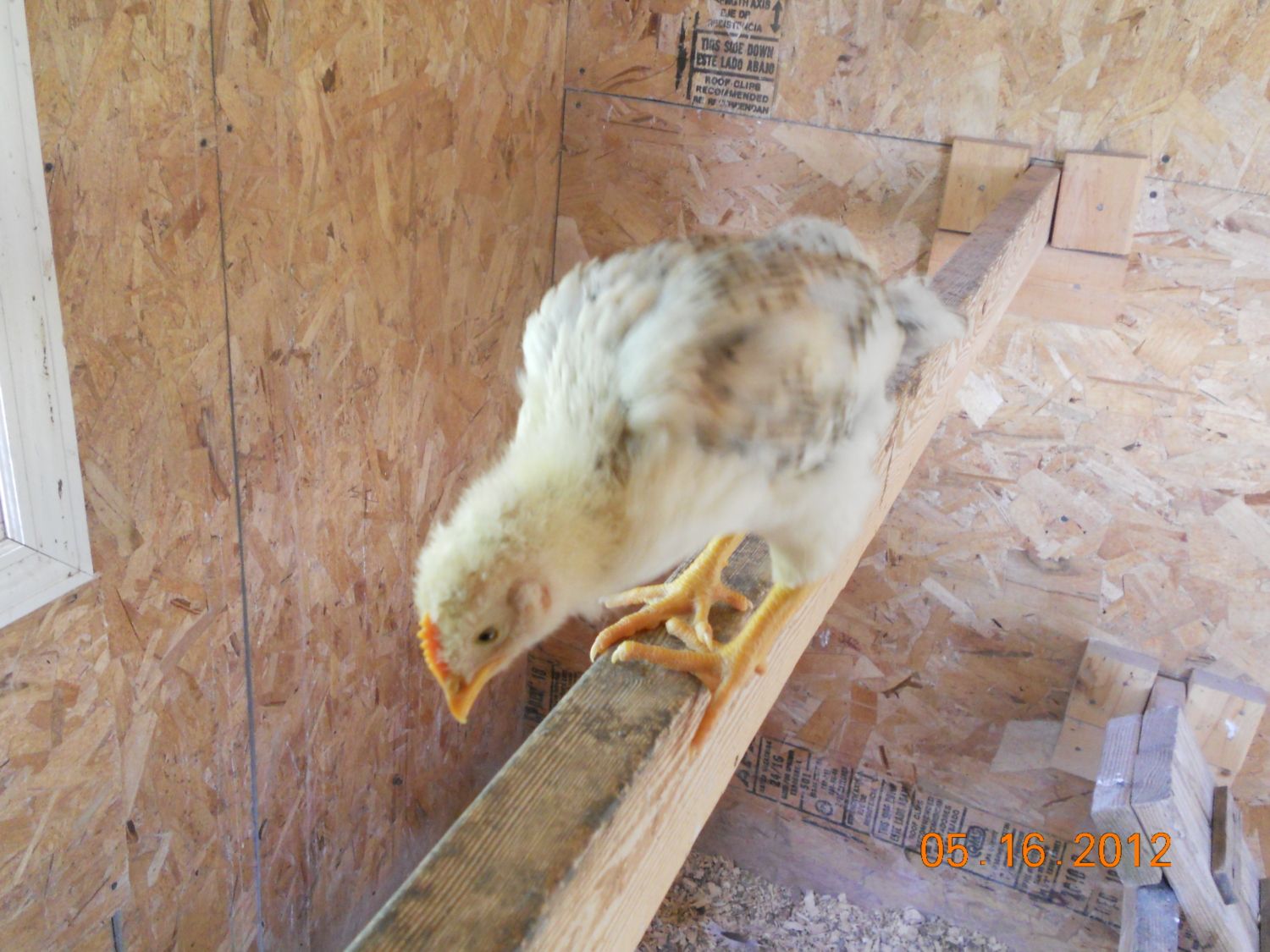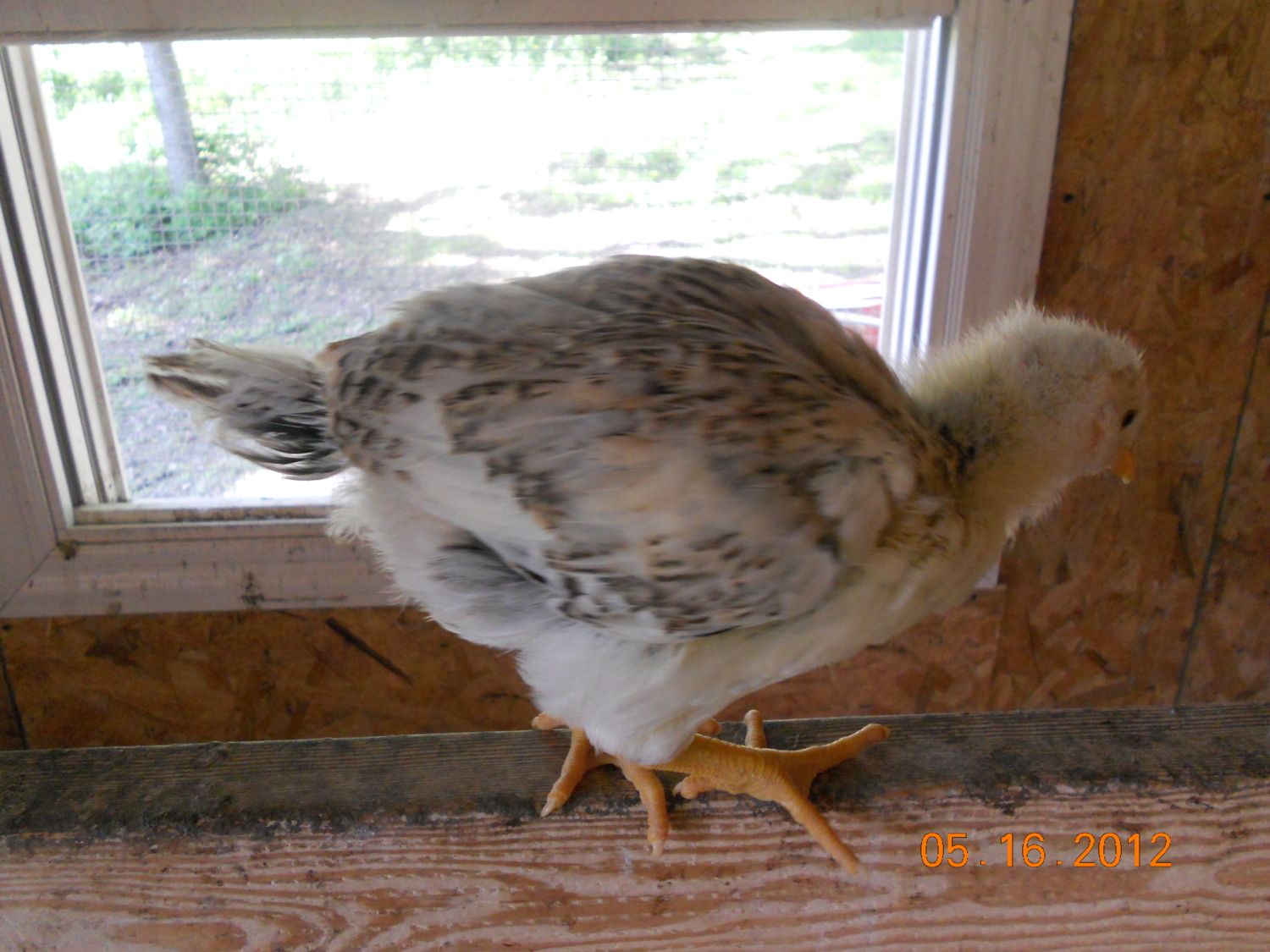 And this is his sister...and I hope she is a sister!!