Internally Deranged
10 Years
Ok they're in!
Gloria (Ugly Ducky) sent Evan a box of 40 eggs to try hatching (you can not believe how big his smile was!) We just made some last adjustments to the bator he and daddy had made, and then hubby decided that we'd need a bigger one, so I now have a cabinet bator

. Boyd was a good sport at helping with some finer install explination, and it's doing well. Gonna hop in there in a minute and snap a photo. Soon as I can get the kids to stop staring at it!

I did tell them it takes 3 weeks.
Here: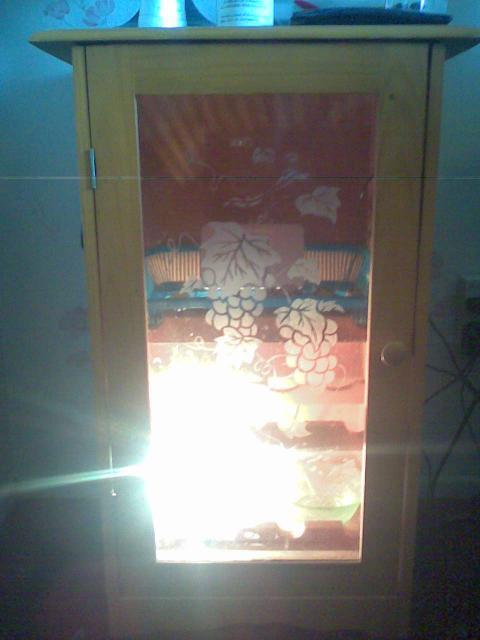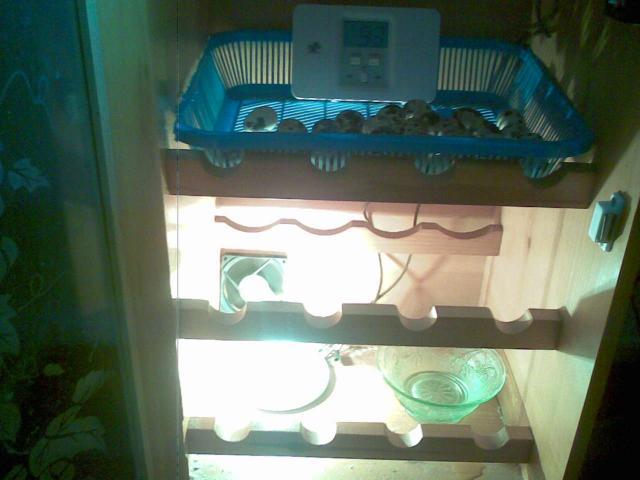 ****pesky question*** I see 98, 99, 100, 101 all listed as various temps, now is that inside the water wiggler or the air temp, I'm getting a few degrees differance in the 2 readings, so which do I use?

Last edited: