I have three silkies... about 10 weeks old. One has completely "bloomed" and looks lovely but the other two look pretty awkward... Anyway, any guesses on genders and/or whether or not the other two will "bloom" as well?
#1 - White Silkie aka "Marie Antoinette"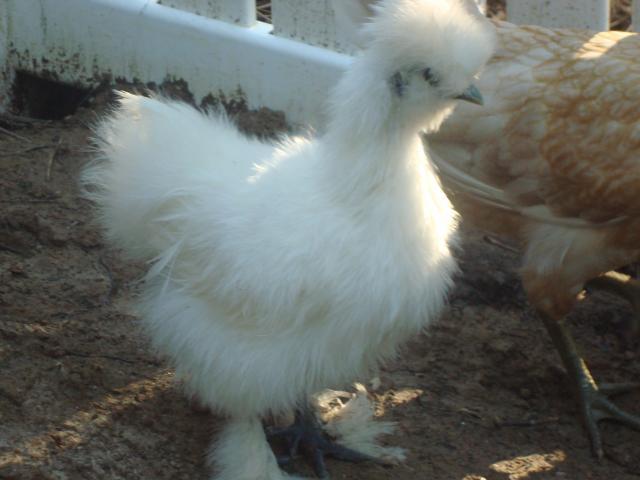 #2 - Buff Silkie aka "Sally"
#3 - Blue Silkie aka "Gilda Radner" (YIKES, this is the most scraggley looking one...)