I posted this same thing in the managing your flock board - but I thought I would put it here since I think its in the wrong spot over there.

Sorry about that.
Perhaps I am a sucker or too impulsive - but I came home from the market with a silkie yesterday. I've always loved them and the very nice farmer told me that she was hatched last June or July. So, She is about 1.5 years old. They have 25 regular sized chickens and 16 silkies. So, he is selling a few because they have too many.
So, I bought her. I love her. But, the market was crazy and now that I got her home and took a good look at her I am afraid to introduce her to my other four birds. What do you guys think I should do? One of her eyes is gloopy / crusty. I thought she was just dirty - because she kind of smells like cat pee. Do silkies just smell different because of their feathers? I am going to give her a bath today....so we will see if that helps. Here are pics of her. He said she was "blue" but I am not sure if all that tan coloring is just dirt or her feather color. Also, do silkies have regular wing feathers? Here is a pic of her wings. She is the SWEETEST chicken ever.
I have four other birds and they "met" her yesterday for about 45 minutes outside. But, other than that - she has been in a plastic dog crate in the coop - but away from the other four. The other four I have had since they were fluff balls - so I know they aren't sick. NOW I AM FREAKING OUT because what if I have gotten them all sick. But, they are still not really touching her.....can they get sick just from the dog crate being in the coop? AHHH. I am so mad at myself for bringing this silkie home. But, I do love her.
How can I know when or if its safe to introduce her into the coop. I am seriously freaking. How can I know if she is really sick?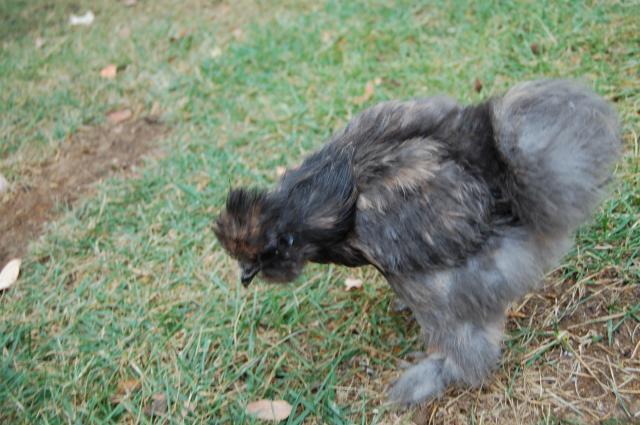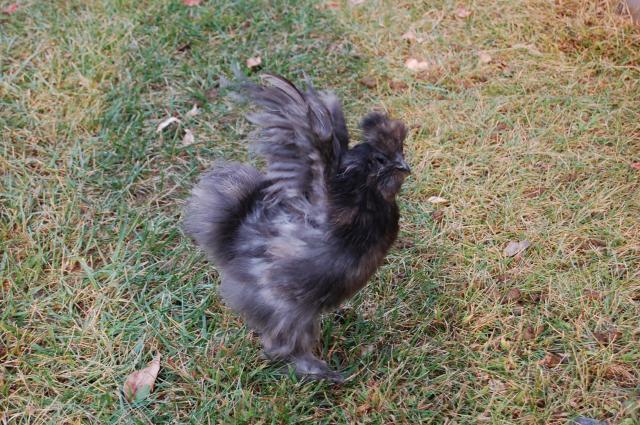 wing feathers?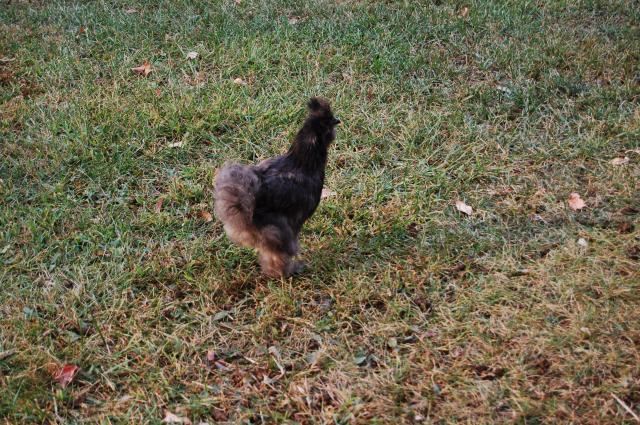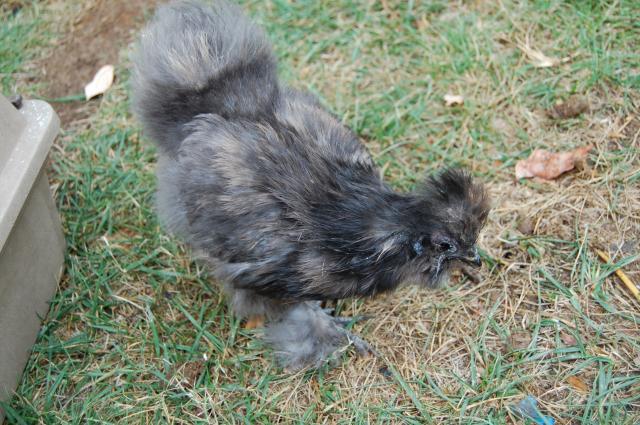 gross eye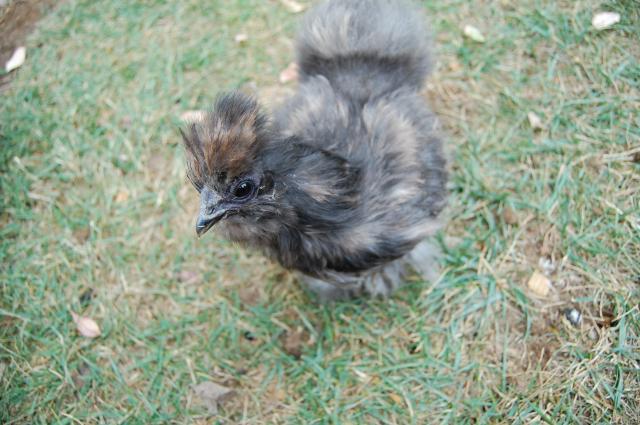 good eye